Single-title, 97,000 words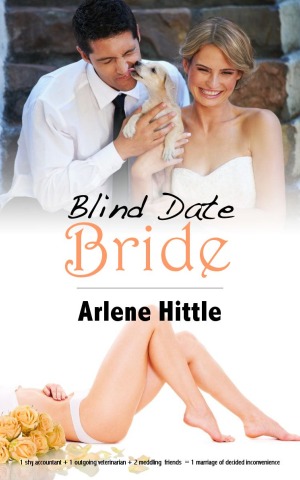 1 very shy accountant + 1 outgoing veterinarian +
2 meddling friends = 1 marriage of decided inconvenience
Longtime losers in love Kari Parker and Damien Walker finally win. The prize? A blind date-wedding, courtesy of Romance TV's "Get a Love Life" contest. The problem? Neither of them entered the contest. Their friends put their names in for them.
Scarred by past relationships, Kari isn't looking for a man — especially one as tall as a Windy City high rise. Damien, on the other hand, is convinced Kari just might be the antidote to his dull existence. They plan to ride out the contest's three-month "cohabitation period" in separate bedrooms so they can secure the prize money that will let Kari save her parents' restaurant and Damien upgrade his veterinary practice. But when they accept the network's offer of a cool million — each — to let cameras chronicle their 90-day marriage, Kari cedes the spare room to the camera crew. As she and Damien share close quarters, intimate meals and — gulp — his bed, Kari realizes she doesn't stand a chance of resisting his considerable charms for three whole months. Scarier still? She might not want to.
Building a real future out of their sham marriage isn't exactly a piece of (wedding) cake.