Posts Tagged 'Book Boyfriend quiz'
I recently had the opportunity to join Romance at Random's "Book Boyfriend" quiz. I had fun answering questions about the Condors' Dave, Matt and Greg, as well as Damien from Blind Date Bride.
Now, the quiz is live. You can click on the link or the photo to find it.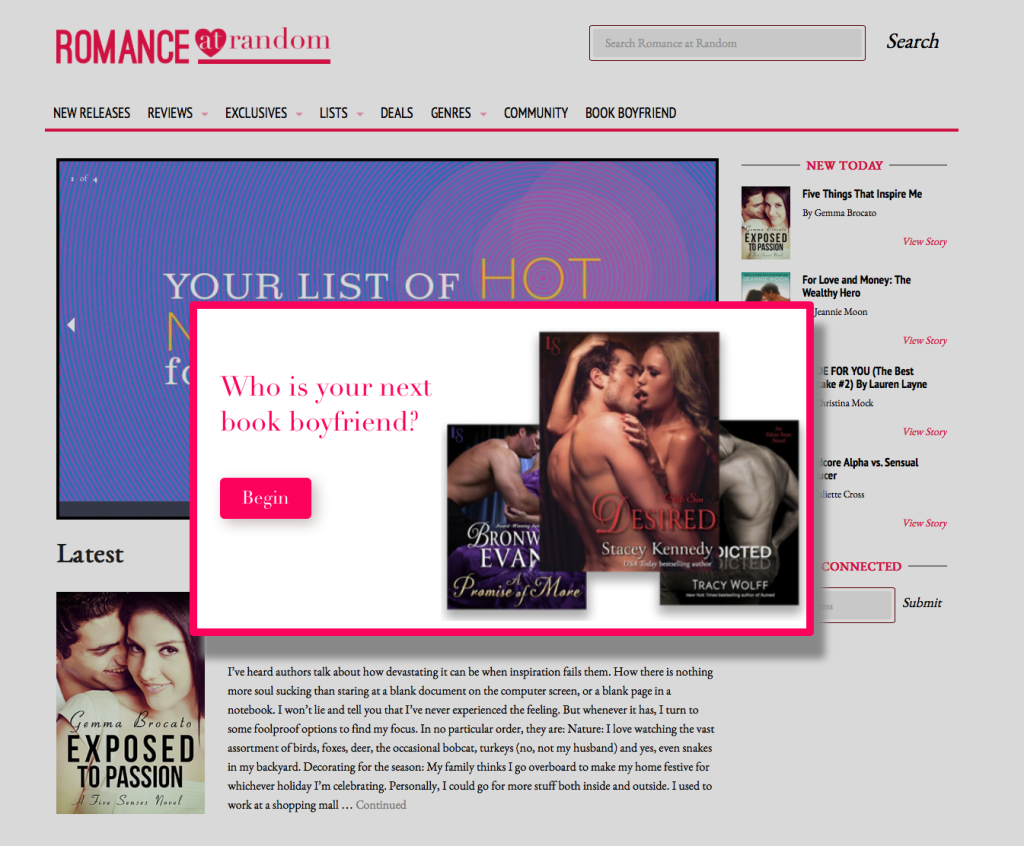 Check it out—it's a lot of fun.
Even more fun? Soon after it went live, I got this tweet: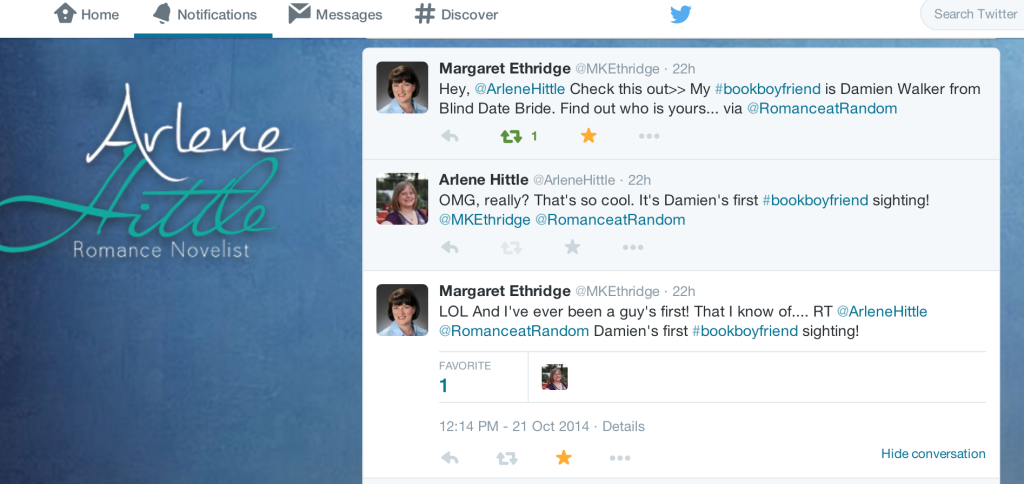 Damien's first Book Boyfriend sighting!
As book boyfriends go, Damien is pretty solid. You can't go wrong with his playfulness and caring.
Of course, Dave, Matt and Greg make excellent book boyfriends, too. Take the quiz and see if one of them is your perfect match.
If so, I'd love to hear from you in the comments.