Posts Tagged 'Fire Wolf'
Today I'm bringing you this blog's first cover reveal. Sure, I've shared my own covers in the past, but never as part of an organized cover reveal.
What prompted me to join in this time? The author, H. Danielle Crabtree, is a friend of mine. We used to work together at the Arizona Daily Sun, until she left for sunny California. And she's been the editor for my indie releases, HOME FOR THE HOLIDAYS and BLIND DATE BRIDE.

Plus, the tour is organized by Alex Rosa at Wanderlust Book Tours, who did my blog tour for SLIDING INTO HOME. (Dani introduced us, as a matter of fact.)
Without further delay, I'm pleased and excited to bring you the cover for H. Danielle Crabtree's FIRE WOLF (Fire & Reign 1).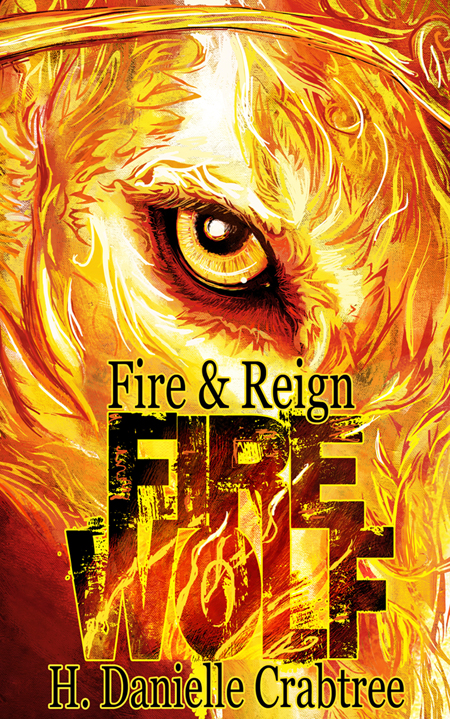 Cool, isn't it?
In case you hadn't guessed, it falls outside my contemporary romantic comedy kingdom. It's young adult fantasy.
The blurb
If trouble can be found, Lady Myah Leicht will find it…or so her mother and uncle believe.
As the future High Lady of Nordlin, council meetings and polite socialization rule Myah's life and challenge her forthright nature. But playing by her family's rules is a necessary evil if she ever wants to convince her uncle that she is ready to learn to use her magic.
However, when a plague rips through the capital city, Myah throws the rules out the window and joins the son of a visiting nobleman on a raid to steal medicine from a neighboring kingdom. When the venture fails, an enemy soldier—a boy not much older than she is—pursues Myah into the forest. She is certain she is going to die at his hands until a bear-size wolf saves her life.
Safe at home, she tries to forget the wolf and the boy as she navigates the politics of court. Her life gets more complicated when she finds herself once again face-to-face with the boy from the woods. Although suspicious of his motivations, her instincts tell her to trust him.
But trusting him could bring war to the northern kingdom, and jeopardize those she holds dear.
And then there is the matter of the wolf…
About the author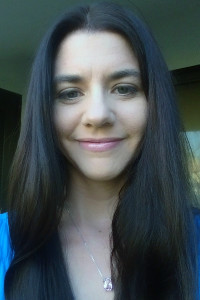 H. Danielle Crabtree is a freelance editor for independent authors. She has a professional journalism degree from the University of Oregon, and she worked for two newspapers as a writer and an editor. Her poetry has been published in several literary magazines and anthologies, and she has contributed short stories to two books with the G10 Writers.
Fire Wolf is her first young adult novel.
Website: www.hedanicreations.net
Facebook: https://www.facebook.com/hdaniellecrabtree
Twitter: @hedanicree
Instagram: http://instagram.com/danicrabtree
Goodreads: https://www.goodreads.com/author/show/5773879.H_Danielle_Crabtree

Click here to enter Rafflecopter giveaway for a $10 Amazon gift card and Kindle copy of Lord of War.