Posts Tagged 'hero'
Good morning! It is a very good morning, even if you're waking to snow and subzero temperatures. If you are, please stay warm and dry.
It's not exactly warm here in northern Arizona, either. I'm in the mountains, not the Valley of the Sun, where 60 degrees is considered "jacket weather." Still, the ground is (for now) snow-free, and daytime temps have been reaching the high 40s and mid-50s.
Temperatures like that are enough to make you start thinking about baseball, right? Heh. Who am I kidding? I'm always thinking about baseball these days. That's what happens when you write stories about men who play the game.
In fact, spring training is right around the corner. The Cactus League comes to Arizona in mid-February, and the D-backs report to training camp even earlier than that.
Because baseball season is almost upon us, I'm at Fresh Fiction today, blogging about my Boys of Summer, the men of the Arizona Condors. I had fun getting them to answer a bunch lightning-round questions.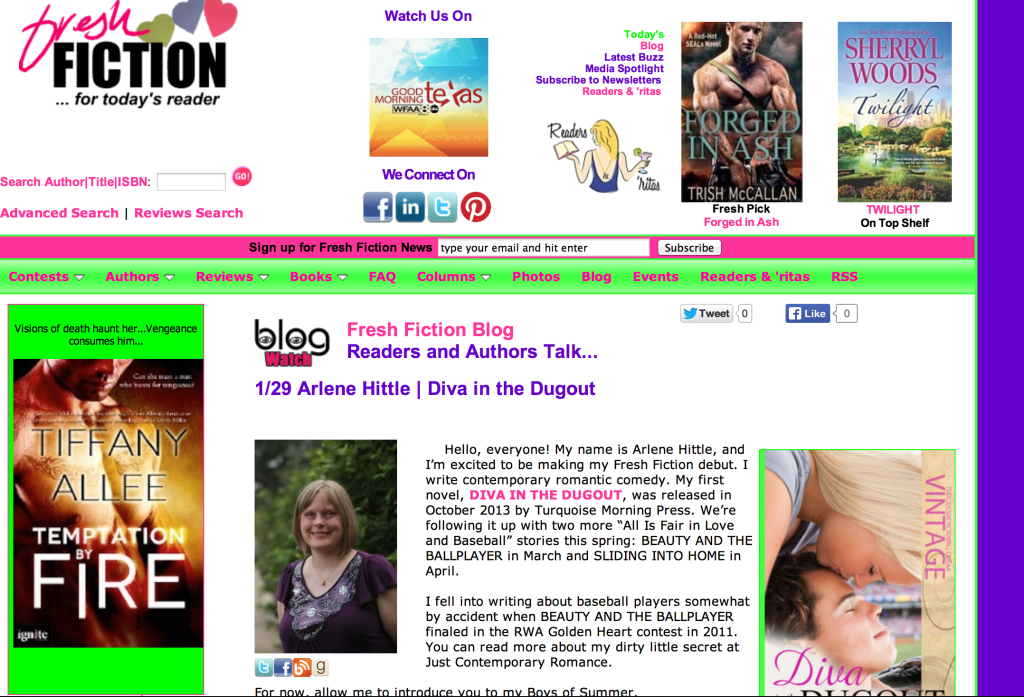 This is my first visit to Fresh Fiction, but I hope it won't be my last!
Stop by to learn some surprising fun facts about Dave, Matt and Greg, the heroes of DIVA IN THE DUGOUT, BEAUTY AND THE BALLPLAYER and SLIDING INTO HOME. (You can get there by clicking the link or the photo itself.)