Posts Tagged 'LaLaLas'
Good morning! I'm pulling myself out of my sick bed to bring you this week's installment of Writer Wednesday. Monday's trip to UrgentCare convinced me to take it easy for a couple of days—or maybe it was the fact that I had no energy to do anything BUT take it easy.
I think the antibiotics are starting to kick in, though—and just in time. Allow me to introduce Claudia Shelton. Claudia and I are both members of the greatest, most supportive writer's group in the world, the LaLaLas. Those ladies are there to celebrate one another's successes, offer much-needed advice and commiserate when the "Big R" hits the inbox.
You can read more about the divine secrets of the LaLaLa sisterhood. (We were featured on Barbara Vey's blog.)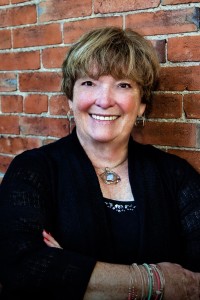 Claudia's debut romantic suspense,  RISK OF A LIFETIME, will be a BookBub Featured Deal on May 2.
Here's Claudia, in her own words:
Award winning romance author Claudia Shelton focuses on happily-ever-after stories featuring alpha males and the women strong enough to love them, plus there's always a splash of suspense or intrigue. She is a two-time finalist in the Daphne Du Maurier (Unpublished) awards for excellence in mystery and suspense. One of her Daphne finals was for what became her debut romantic suspense RISK OF A LIFETIME, which reached Amazon's Best Sellers Romance Series Top 100. And was voted one of Ebooks Galore top reads for 2014.
Claudia has been described as "A crisp new voice in romantic suspense" and someone who writes "One part suspense, one part determined female and one part sexy alpha hero…One fast-paced read!"
And, on a personal note, she considers herself a water person and always enjoys a cool drink by warm waters. Of course hot cocoa in the falling snow is always nice, too. But most of all she likes being a writer and giving her readers an exciting read. So she hopes you have time to hop on board and spend some time in one of her hero and heroine's worlds. Enjoy the read!
About the book:
Three years ago Marcy Bradley realized she couldn't face JB 's dangerous career in law enforcement, so she kicked him out of the house. She sent divorce papers. He signed. She…let him go in her mind. Now, JB's back in town, and all that stands between her and a grave.
Branded with his badge during the last assignment, JB questions his career choice with the FBI. Returning to wrap up his dad's estate, JB hopes to be in and out of town before his ex-wife knows he's around. But, from the moment he arrives unexplained accidents target Marcy. Did vengeance follow JB to her doorstep?
Forced to run for their lives, they escape to a lakeside cabin where their struggle escalates to explosions, gunshots and water. Somewhere along the way they rekindle their love, but will they be able to survive his past and live their future?
Bonus! Claudia included a short excerpt:
JB unbuttoned the sleeves on his white oxford and rolled the cuffs a couple of turns. Tugged them straight. Marcy knew his battle mode. His routine.
Once he took on an assignment, he was tenacious.
Nothing and no one got in his way. He'd get himself shot over her if they weren't careful. Much as she didn't want him back in her life, she couldn't bear to think of him gone forever, either.
He scooped the bullhorn from the pavement and held his arms out to the side at shoulder level as he walked forward. When he stopped a few feet in front of her, his gaze barely scanned her face before he returned his attention to the bank building.
"How bad is it?" he asked.
"Bad. He's all junked up on something."      
She reached for the horn. "Be careful. Please be careful."
His fingers brushed against hers as he released the horn. "Almost sounds like you care."
"You wish!" She forced herself not to blink. If she did, she might grab him and hold on for dear life.
 His eyes zeroed in on hers. What passed between them was private and personal and unspoken.
Now, let's get to "This or That?"
Shopping bags: paper, plastic or reusable? I use plastic bags, but always recycle them in the bin at my grocery store. Plus I'm a big believer in curbside recycling in my community. Once they offered the service, I couldn't believe how little I have in the regular trash.
Mac or PC? PC or laptop, but never a Mac. That would mean I have to learn something new and working with my new tablet on trips is hard enough.
It's vacation time. Do you go to the beach or the mountains? Beach! I am a water person, so I love an ocean beach, lake beach and, if there's not a beach, there needs to be a pool. Now I must say I like to see the mountains because they are so majestic. But anything above 8,000 feet can really throw me for a loop. I also enjoy a nice city vacation with theatres and music, sightseeing and museums, good restaurants and…a fantastic pool! ;D
Do you exercise alone or in group classes? Lately I've been using my new treadmill, which is located in my hearth room. I have it facing out the windows which makes it so easy to watch the birds or snow or just the wind through the trees. Sometimes I even open the door to get the sounds inside. The scenery and my music make it easier to exercise.
Where do you write: Home office or favorite coffee shop? The majority of my writing is done at home. However I do like a good writer's retreat if it concentrates on brainstorming and writing.
Get in touch with Claudia:
E-mail:   [email protected]
Website: http://www.claudiawriting.com/
Twitter:   @ClaudiaShelton1
FB: https://www.facebook.com/ClaudiaSheltonWriter
Claudia's Chatter (newsletter): http://www.claudiawriting.com/newsletter.html