Posts Tagged 'Lynn Cahoon'
I got to know Lynn Cahoon, a fellow member of the LaLaLas, at RWA Nationals in San Antonio last summer. Has it really been nearly a year? Yikes. How time flies.
We share a birthday and a love of the support of our LaLaLa sisters. Read more about the LaLaLas here.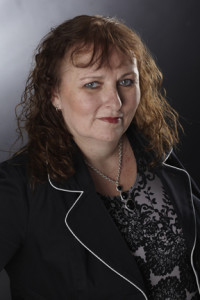 Lynn is, according to her rather impressive bio, a New York Times and USA Today best-selling author. An Idaho expat, she grew up living the small town life she now loves to write about. Currently, she's living with her husband and two fur babies in a small historic town on the banks of the Mississippi river where her imagination tends to wander. Guidebook to Murder, Book 1 of the Tourist Trap series, won the 2015 Reader's Crown award for Mystery Fiction.
She also writes romance. Her Bull Rider's Collection is waiting TBR on my Kindle.
Here's the blurb for her newest release, DRESSED TO KILL: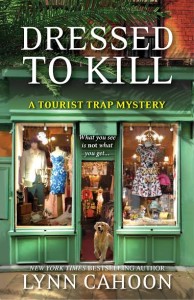 Jill Gardner—owner of Coffee, Books, and More in the tucked-away town of South Cove, California—is not particularly thrilled to be portraying a twenties flapper for the dinner theater murder mystery. Though it is for charity…
Of course everyone is expecting a "dead" body at the dress rehearsal…but this one isn't acting! It turns out the main suspect is the late actor's conniving girlfriend Sherry…who also happens to be the ex-wife of Jill's main squeeze. Sherry is definitely a master manipulator…but is she a killer? Jill may discover the truth only when the curtain comes up on the final act…and by then, it may be far too late.
Now, on to a round of "This or That." Please excuse me for having some of the same questions this week as last. I sent them to the authors at different times, but apparently they're some of my favorites.
Snack of choice: Sweet or salty? Salty, but I LOVE chocolate covered Pretzels.
Car or truck? Ha – SUV. I just got an Equinox and I love it.
Honkin' big purse or barely-there bag? Big purse, the bigger the better.
Vacation time: Beach or mountains? Since we just bought property up in the woods in central MO, I guess I better say mountains. 🙂
Would you rather travel to the past or the future? Hard one. I'll say the past. I'd love to meet my parents when they were first together.
Kirk or Picard? Picard, definitely.
If you'd like to get in touch with Lynn,  check out these e-spaces:
Online: www.lynncahoon.com
Facebook: https://www.facebook.com/LynnCahoonAuthor
Twitter: https://twitter.com/LynnCahoon
Pinterest: https://www.pinterest.com/lynncahoon/