Posts Tagged 'movies'
I know, I know. You don't need me to tell you Christmas is a mere nine days away. Countdowns are everywhere, inexorably ticking off the days, hours and minutes.
With no children of my own to make holiday magic for, I don't find the holiday season quite as hectic as some, I'm sure.
Yes, I still try to do some baking. Since I've been sidelined with a cold/flu/mysterious ick  for a week now, my Mom's butter cookies are still unbaked. I hope to get to them before this weekend, but it'll depend on when I can stand for extended periods without trying to hack up my spleen.
And kids or no, I still love watching all the holiday specials. I'm afraid I've missed "Rudolph the Red Nosed Reindeer" this year. (Pouting will commence … NOW.)
The one show I absolutely will not miss? "A Christmas Story."
In fact, this year I spent $8.50 to watch it on the big screen. I needed to take a longish dinner break, and Harkins just happened to be showing "A Christmas Story" as its "classic" Tuesday night flick. I couldn't pass it up.
The movie is a family favorite for one big reason: Although it was filmed in Ohio, it's set in Hammond, Indiana, on Cleveland Street. My grandma and grandpa Kiger lived on Cleveland Street in Hammond, Indiana. 3003 Cleveland Street, to be exact.
That's right. Young Ralphie could have been my mother's neighbor. I think he'd have been a few years older, but still … everything about the movie — tone, humor, everything — is spot-on.
I've seen it once already this season, but that won't stop me from watching it at least one more time during TBS' 24 hours of "A Christmas Story." (I'll probably catch it more than once, to be honest. Like classic episodes of "Twilight Zone," it never gets old.)
And if anyone wants to get me a present, I have just the thing:
My very own Leg Lamp! (As seen at Walgreen's.)
"Fra-gee-lay. It must be Italian."
"I think that says 'fragile.'"
I'm so tempted … But I have nowhere to put it, so I'll have to content myself with Leg Lamp butter cookies instead.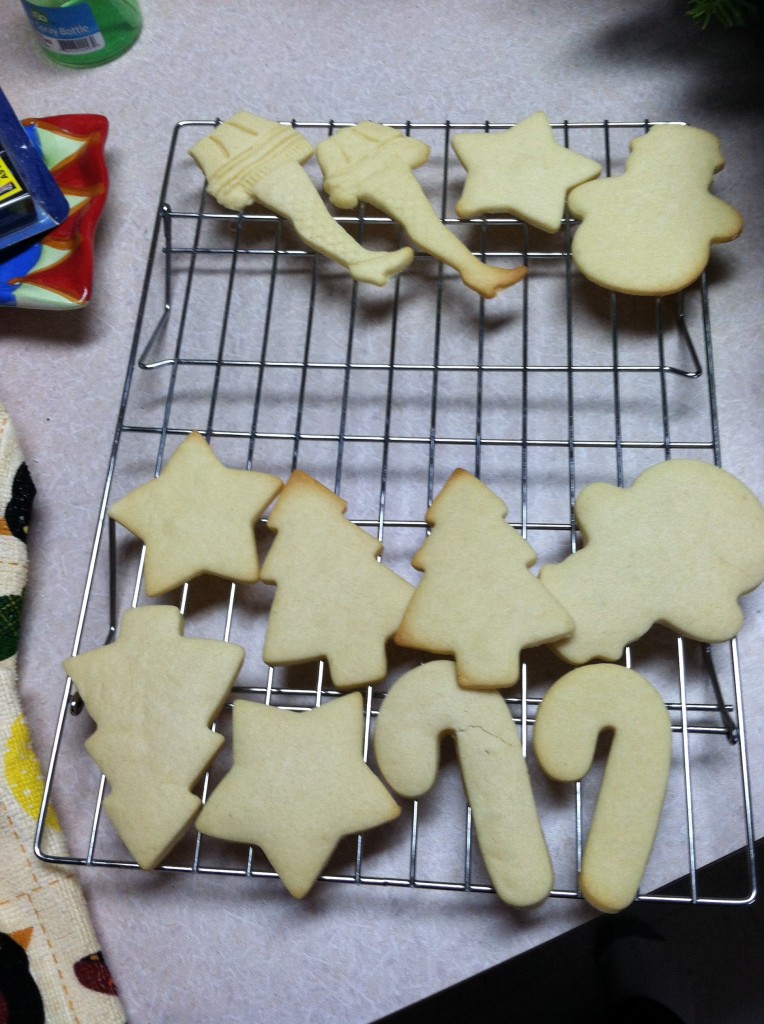 Yes. Leg Lamp butter cookies. I found the cutter last year at Target. For only $1, I HAD to buy it.
Tell me: What's your favorite, can't-miss "I'll watch it a thousand and one times and it never gets old" holiday movie?