Posts Tagged 'Night Owl Reviews'
Happy Monday! I hope you all had a relaxing and rejuvenating Easter weekend. I picked up the milk to make myself one of those Cabury Creme Egg Egg Creams, but have yet to pull the trigger. Maybe tonight after work …
Okay, in truth, even though I'm sure it'll taste ah-mazing, I'm the tiniest bit scared. I've tried escargot, frog legs and alligator, but scrambling a Cadbury Creme Egg makes me quake in my hot-pink Reebok Skyscapes. Go figure.
With JUST RIGHT coming out tomorrow, it's going to be a busy week for me. (Not that I've been counting down or anything …)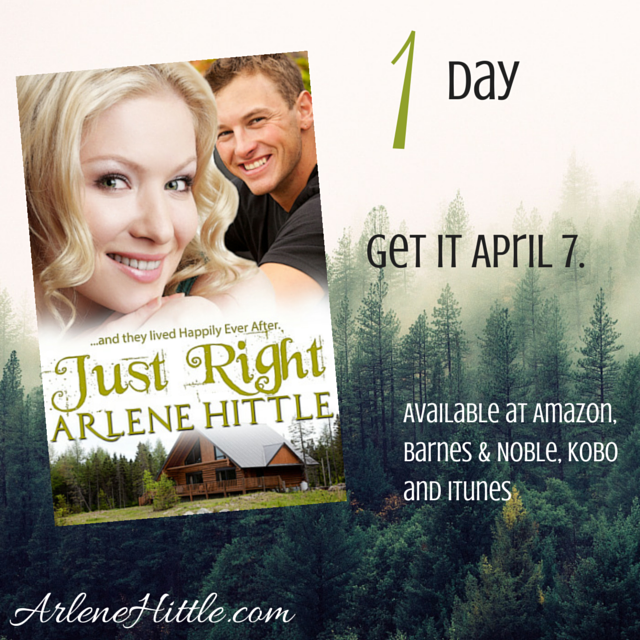 If getting your name out there is half the battle, I should be winning this war. I feel as if I've been screaming my name from the top of the Empire State Building and scattering my book titles to the wind.
Among the places I've been popping up:
• Abigail Sharpe's newest newsletter. Abs and I go way back. She's the one who called me to tell me BEAUTY AND THE BALLPLAYER finaled in the FCRW Beacon. The phone rang as I left the post office with receipt in hand for mailing BEAUTY to RWA HQ for the Golden Heart. (Yes, in 2010-11 you still had to mail hard copies.)
I love the idea of including friends' releases in my newsletter, so I might just steal it. You've been warned.
• I've been invited to be a guest on author Kim Smith's Writer Groupie podcast. My first podcast — and I'll be doing it via Skype, so it'll be on YouTube, too.
Gulp. On video, I can't hide the extra pounds I've picked up since taking my author photo …
Seriously, though. I'm both nervous and excited. Now that the antenna fell off my car and I can't get it to stay on, I've only recently started listening to podcasts. Some radio stations still come in, but they fuzz in and out, so I've been listening to podcasts on the drive to work, or on longer drives out of town.
I find them informative, inspirational and entertaining. If I can manage to be one of those three, I'll consider my podcast debut a #win.
We're set to record the interview Friday night, around 5 p.m. my time. I'll link to it when it's ready.
• BREAKING ALL THE RULES is now listed on Night Owl Reviews.

It hasn't been selected for a review yet (that I know of), so if you know anyone who reviews for Night Owl and likes romcom with a geeky bent, feel free to talk it up.
• BREAKING ALL THE RULES got its first review on Amazon — four stars!

Thanks, sjh in SLC!
• The 2015 Goodreads Author Cyber Convention starts Friday.

Click the banner to visit the fairgrounds. My "booth" is here: https://www.goodreads.com/topic/show/2223533-let-the-games-begin-arlene-hittle-s-contemporary-romantic-comedy.
I've promised to give away a $5 Amazon gift card to a new newsletter subscriber … so get on it. (You can subscribe using the form to the right of this blog post.)
• I joined Camp NaNoWriMo. Been adding new words to an old, old story that I'm revamping as a Harlequin Blaze. I submitted the first chapter last month during the #BlazeBlitz on Twitter, and now have everything crossed in hopes that they like it and want to see more. I could handle being a Blaze Babe.
Popular Posts

My first guest post: Keri Ford
May 23, 2012

Writer Wednesday: Madeline Martin
May 6, 2015

The Golden phone call
March 25, 2011