Posts Tagged 'readers'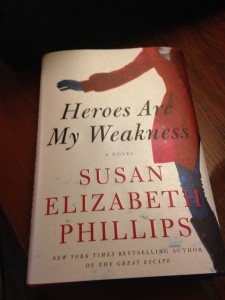 The awesome Susan Elizabeth Phillips was at Changing Hands Bookstore in Phoenix Friday night to speak and sign copies of her newest book, Heroes Are My Weakness. It's awesome, by the way. I started reading while I waited for the event to start, and put aside other things (such as my own writing) to finish it over the weekend.
I just spent a good fifteen minutes perusing SEP's book list to try to remember which of her books hooked me on her writing—except I can't for the life of me figure it out. It seems her books have always been there, cheering me up and making me laugh. It might have been Nobody's Baby But Mine, but I can't be sure.
Ahem. I'm getting off track here. Let's get back to the talk—and the authorly moment that happened to me in the middle of it.
As SEP promised on her Facebook page, she arrived wearing a lovely hat.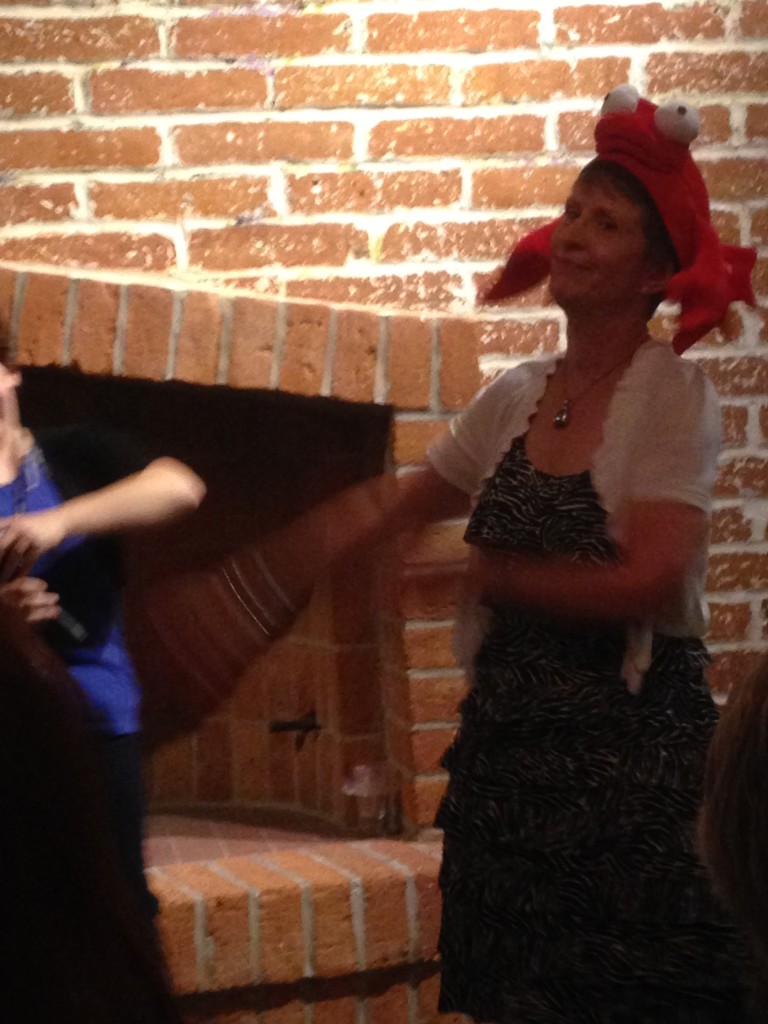 Yes, that's a crab. Heroes Are My Weakness is set in Maine, which is more lobster country, but the crab was the only hat her publicist could find. (The publicist clearly didn't check with Red Lobster. They plop a foam lobster on your head and sing "Happy Birthday" to you there—at least they did in Fort Wayne, Ind., when I turned 18. So embarrassing!)
Near the start of the presentation, she asked if anyone in the audience was a member of the local RWA chapter. My hand went halfway up. I explained I'm not a member of either of the Phoenix chapters, but I am the president of Northern Arizona RWA.
Then she asked if anyone in the audience was a published author. My hand went up again and she said, "I figured that was coming. Tell us what's your name and what do you write?" (or something like that. I wasn't taking notes.)
"I have a series called All Is Fair in Love & Baseball, published through Turquoise Morning Press," I replied.
She asked me how many books there were and the titles. When I gave her the list, someone sitting behind me in the audience shouted, "I've read those. My mother-in-law got me hooked!"
How cool is that? Someone in the audience at SEP's signing has read MY books.
Looking back, I should have struck up a conversation with her afterward—but as thrilling as it was to know I had a reader in the audience, it was also a little overwhelming. That's never happened to me before. I didn't know what to do.
Turns out, I didn't do anything. I waited my turn for SEP's autograph, got my picture taken with her and then left.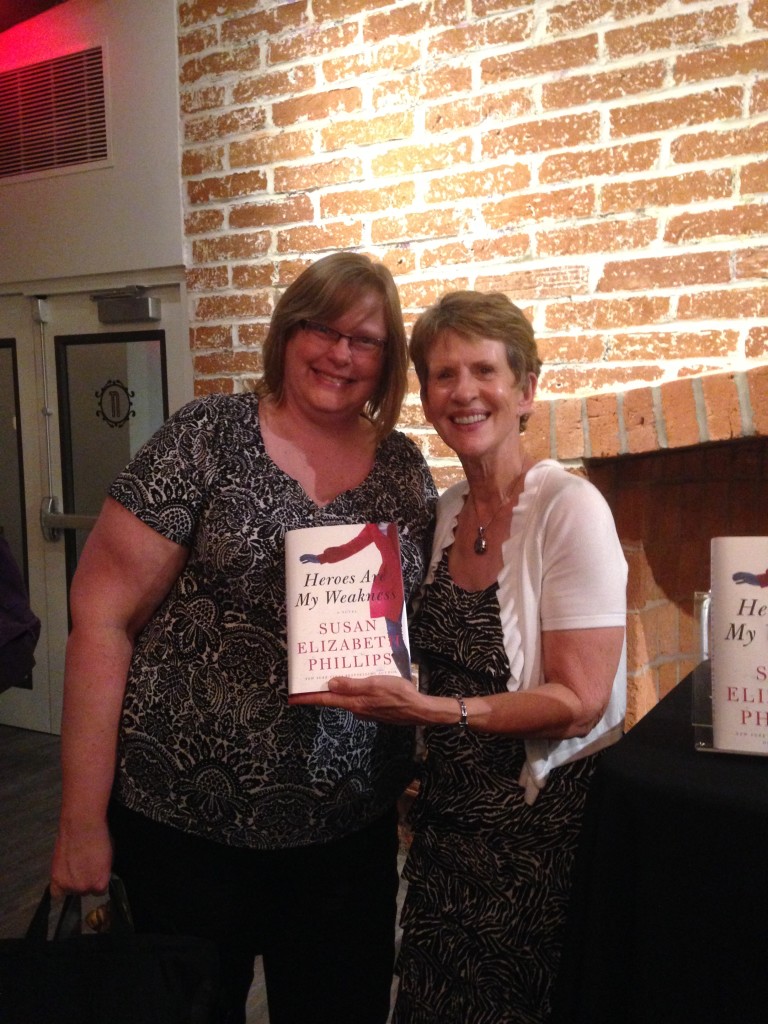 Next time I'll be better prepared, right?