Posts Tagged 'survey'
Hi there!
It's been a while since I blogged—and it's been even longer since I've done one of those fill-in-the-blank surveys. You know the ones … They're often passed around on Facebook or from blogger to blogger (especially in the healthy living/lifestyle blogosphere).
I've done them before, usually over on my practically defunct weight-loss blog. But in the spirit of holiday fun, I thought I'd do some (over)sharing.
First spotted this survey over on PB Fingers' blog:
I would ride on the back of a motorcycle once. I had a chance once, in high school, when I was too chicken to take advantage of it. Given another chance, I'd take that ride.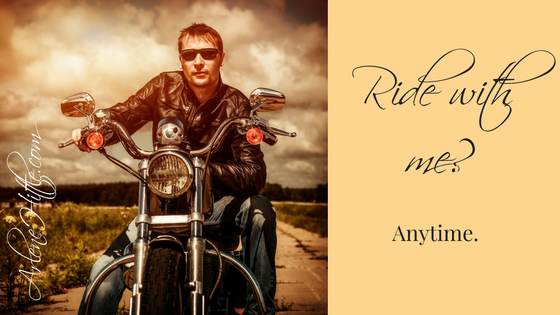 The weirdest thing I ever ate was escargot. French Club dinner. The menu also included French Onion Soup and Boeuf Bourginone. Need I say more?
The movie of my life would star Melissa McCarthy. I love her!
My go-to food indulgence is anything I don't have to cook. There are so many other things I'd rather be doing than spending time in the kitchen, so anything that keeps me away from the sink and stove is a bonus. Too often, that means a fast-food drive-thru. But there's another option: FITzee Foods. (More on this later in the week. The company recently sent me a bunch of meals to test. In a word: yum!)
The last live concert I saw was it's hard to remember. The last big-name concert I attended was probably Motley Crue and Aerosmith several years ago (sometime in the '00s)… but last month, I took my Little Sis to a jazz concert at Yavapai College. We saw the two Roughriders jazz bands (Yes, the school mascot is Ole Ruff, one of Roosevelt's Rough Riders, which apparently originated right here in Yavapai County.)
My favorite jeans are Gloria Vanderbilt Amanda. They fit great and look pretty good on my oversized bod. Just picked up a new pair this weekend, courtesy of half-off at Kohl's.
My can't-live-without beauty product is lip balm. Lots of lip balm in every flavor imaginable. I don't wear a lot of makeup. Never have, and at my advanced age I probably never will.
And I found this fun list on Sloane Howell's Facebook Page: 44 Odd things about me….
1. Do you like blue cheese? Yes. (Something I no doubt inherited from my Dad.)
2. Have you ever smoked? Once, on accident. We were onstage during rehearsal for the musical "Hair" and I accidentally inhaled the fake joint we were passing around. Almost choked to death.
3. Do you own a gun? A glue gun
4. What is your favorite ice cream flavor? Baseball nut
5. Do you get nervous before doctor appointments? Not really. I dislike going to the doctor because I don't feel the need to pay someone $50 to tell me I need to lose weight. As if I can't look in the mirror every morning and tell myself that.
6. What do you think of hot dogs? Perfect for eating at a ballgame
7. Favorite Christmas movie? A Christmas Story
8. What do you prefer to drink? Diet Dr Pepper
9. Do you do push-ups? Not if I can help it
10. What's your favorite piece of jewelry? An amber garnet pendant I inherited from mom
11. Favorite hobby? It's a toss-up between reading, crocheting and quilting
12. Do you have A.D.D.? Not that I know of
13. What's the one thing you hate? Mean people
14. Middle name? Marie
15. Name three thoughts at this moment: My feet are cold. Time to start wearing socks. It's gray outside and I hope it doesn't snow too much.
16. Name 3 beverages you drink: Diet Dr Pepper. Pretty much anything from Starbucks. Cherry or Vanilla Coke Zero
17. Current worry right now? Think I ate something that didn't agree with me
18. Current hate right now? The weather
19. Favorite place to be? At a ballgame or movie theater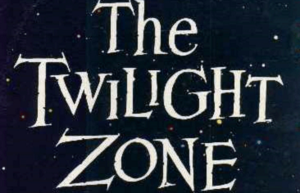 20. How do you bring in the new years? Watching the Twilight Zone Marathon on SyFy
21. Where would you like to go? Back to England
22. Name 3 people who will complete this: Whoever wants to.
23. Do you own slippers? Yes. They're in my desk drawer at work.
24. What color shirt are you wearing right now? Gray
25. Do you like sleeping on satin sheets? Yes
26. Can you whistle? Not too loudly
27. Favorite Color? Purple
28. Would you be a pirate? Probably not
29. What songs do you sing in the shower? Whatever's running through my head at the moment. Yesterday it was Grandma Got Run Over By A Reindeer.
30. Favorite girls name? Alexandria
31. Favorite boys name? Damien
32. What's in your pocket right now? Three receipts I need to enter into my check register.
33. Last thing that made you laugh? My pastor
34. Best toy as a child? Legos and Matchbox cars
35. Worst injury? Twisted my knee during rehearsals for "Hair." It's never been the same.
36. Where would you love to live? Ideally, someplace cool in the summer and with no snow come wintertime
37. How many TV's do you have in your house? One, but I haven't plugged it in since May 2, 2015
38. Who is your loud aunt? Don't have one anymore
39. How many dogs do you have? One
40. Does someone trust you? Probably
41. What book are you reading? Fahrenheit by Alex Rosa
42. What's your favorite candy bar? Zagnut
43. What's your favorite sports team? The Cubs
44. What is your favorite movie? If I have to pick just one … Legends of the Fall. You can't go wrong ogling Brad Pitt and Aidan Quinn.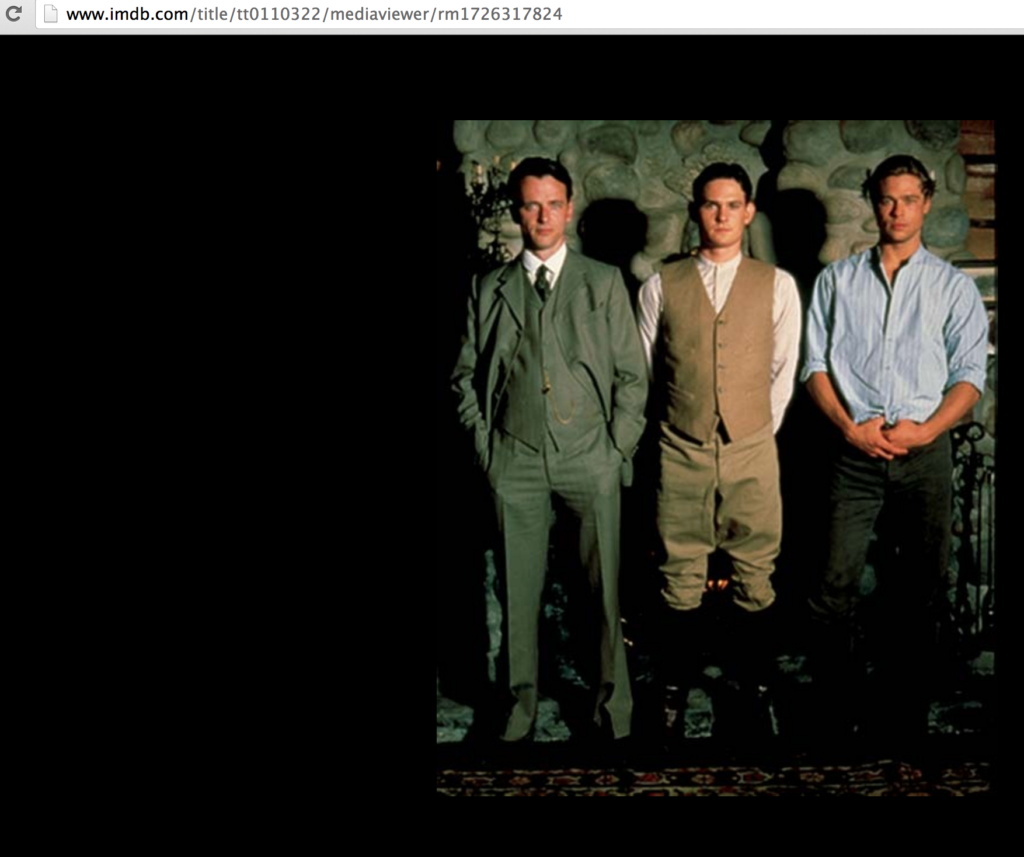 Now it's your turn! 
What book are you reading? What was your favorite childhood toy? What's your favorite ice cream flavor?
Answer one—or all—of those questions (or pick your favorite off the list). I want to get to know you, too!
Earlier this month, my awesome CP Jennifer Faye tagged me for a Sunshine Award. The fact that I'm just now getting around to sharing it is all on me, not Jenn.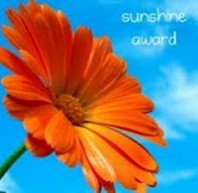 The Sunshine Award is a lovely sunny flower that bloggers give to other "bloggers who positively and creatively inspire others in the blogosphere."
As with most awards, 'The Sunshine Award' comes with a few simple rules:
(1)     Thank the person who gave you the award in your blog post.
(2)     Do the Q&A below.
(3)     Pass on the award to 10 – 12 deserving and inspiring bloggers, inform them and link to their blogs.
Rule 1.
Thanks for thinking of me, Jenn. How did you know I needed to write a new post to keep my writing blog from dying a slow, agonizing death?
Rule 2. Q&A
Favourite Colour: Starting out with a toughie, I see. It's so hard to pick just one, as my favorite changes with my mood. Sometimes, I love deep, forest green. When I'm feeling dramatic, I love the red/black combo. But I guess if I have to choose just one, it's purple. My college colors were purple and white.
Favourite Animal: Yikes. Another hard one. If I say "dog," my cats will get huffy; if I pick "cat," my dog Cocoa will pout. How about I go with "panther" instead? Panthers are so sleek and graceful.
Favourite Number: Not 13, that's for sure. I have an aversion to that one, which makes me very nervous for what this year holds. I'll say 9, because the multiplication table for 9s was easy to learn once my dad showed me the trick.
Favourite Non-alcoholic Drink: I'd like to be able to say H2O — but I can't. Give me an ice-cold Diet Dr Pepper any day. (I know it's not good for me, but it's one of my few vices.)
Facebook or Twitter: They both have their purpose, and I love — and hate — both of them equally. I love that they give me a chance to share my thoughts, make new friends and keep up with everyone's news … but I hate how they siphon time away from writing. I have precious little free time as it is, and sometimes I look up from the computer to find I've frittered it all away farting around on the internet.
Your Passion: Umm, can I steal Jenn's answer to this question? She wrote:
I have two. Reading and writing. And please don't ask me which passion came first. It'd be like answering the age old question of which came first the chicken or the egg. I love them both.
I know exactly what she means, and I'm not sure I could answer this one any better. I love to read, although now that I spend most of my free time writing, I don't do as much of it as I'd like (witness the stacks of books on every available surface).
Giving or Getting Presents: That depends. It's fun to find just the right gift for someone I love … but I'm not sure anything beats receiving a hand-picked gift. It doesn't have to be anything big or expensive, just a little something that says, "I was thinking of you."
Favourite Day: Any day I don't have to go to my day job (which is really a night job, since I work from about 3 to 11 p.m.). Currently, that's the weekend — a real Saturday/Sunday. But in the past, I've had Wednesday/Thursday/Friday off, and Sunday/Monday.
Favourite Flower: Daffodils. I've loved bright yellow daffodils since seeing them grow wild on the hillsides of England as a student at Harlaxton College in 1992. We also had a patch of them in our front yard when I was growing up. Tulips, which also grew in my yard, are a close second.
Rule 3.  Spreading the love.
Not sure I can think of 10 to 12 folks to pass this along to who haven't already been tagged, but here are six I'd like to nominate:
Amy Raby, one of my Starcatchers sisters who I'm sure is busy. Her debut novel, "Assassin's Gambit,"  was released earlier this month.
Jamie Raintree, fellow NaNoWriMo veteran and good friend. Check out her web serial, "A Song for Butterflies."
Karen McCoy, The Writer Librarian. Karen is in my RWA chapter, NARWA, and her enthusiasm is contagious. She also edits the chapter newsletter.
Susie Haught, another fellow NARWAn who writes women's fiction. Her blog is fantastic, and funny.
Gwen Hernandez, another of my Starcatchers sisters and resident Scrivener expert. (She wrote the reference book  "Scrivener for Dummies.") She also recently wrote a blog post titled "My Big, Scary Goal" that set the wheels in my brain turning.
Ashlyn Macnamara, another fellow Starcatcher (Golden Heart class of 2011). She writes Regency historical romance described as "A dash of wit, a hint of wicked." Her debut, "A Most Scandalous Proposal," is available now; "A Most Devilish Rogue" comes out in August.