Still (f)unemployed and writing up a storm. I'm finally nearing the end of my novella—the same ending that's eluded me all week. It's about to be mine, I tell you.
In an attempt to avoid settling for a full-time day job that I hate every minute of, I'm hanging out my freelance copy editing shingle. With 20-plus years of experience in journalism, 15 of them as a copy editor/page designer, I'm certainly qualified.
I've even lined up my first editing gig, set for later this month.
However, my schedule is still open. Please email me at arlene.hittle.author (at) gmail (dot) com for more info or to reserve your spot.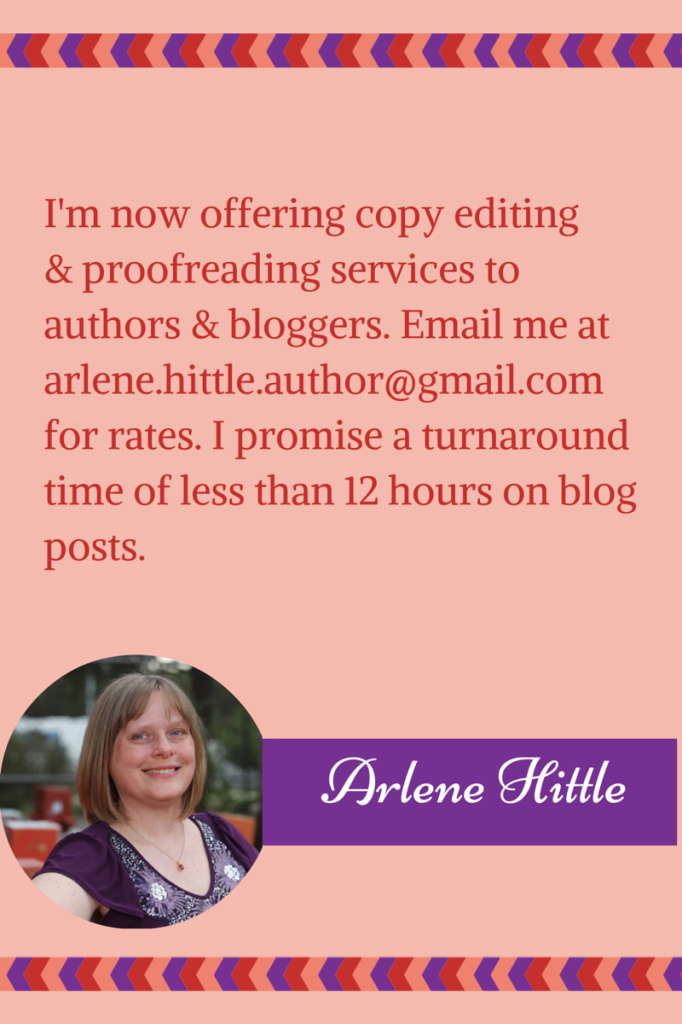 That's the face of an editor you can trust!