Posts Tagged 'accomplishments'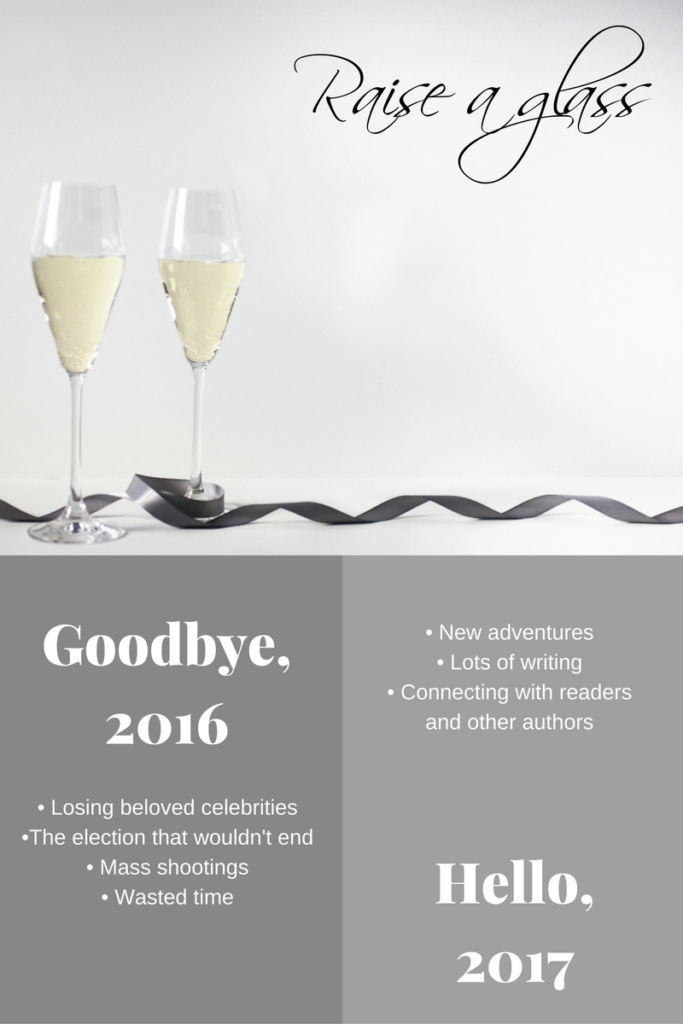 With the addition of Carrie Fisher, and her mother, Debbie Reynolds, to the list of celebrity deaths in its waning days, 2016 has thrown many of us for a loop. I can't help but wonder if this is the way it'll be from now on … more of my favorite stars, singers and authors kicking the bucket every year as I, too, get older.
It's been a pretty awful year, to be sure. Still, some good has to have come from 2016.
To remind myself of that, I took a look back at my stats for the year, conveniently compiled in Jamie Raintree's fantastic Writing & Revision Tracker spreadsheet. (Link goes to the 2017 version, which is well worth the $8.)
The great spreadsheet tells me that in 2016, I:
Wrote 36,795 words
Revised 444 pages
Is that all? Damn. Looking at those totals, 2016 HAS been a dumpster fire of mega proportions.
However, I also:
Published two category-length novels—Ogling the Outfielder and Stealing the Southpaw—and one short story—Baring It All
Discovered the Universal Book Link. (Thanks, Books2Read and Draft2Digital.)
Included Sliding into Home in a bundle with other baseball romances from Kate Curran, Jennifer Bernard, Kasey Michaels, Mindy Klasky and more. (GetThe All-Star Baseball Romance bundle on AMAZON | BARNES & NOBLE | KOBO | IBOOKS.)
Started sending monthly email newsletters (instead of sending one only when I have a new release)
Added 1K names to my email list (thanks to Ryan Zee)
Listened to countless podcasts on self-publishing, marketing and creativity.
Saw my two free short stories (Baring it All and Contempt of Love) hit 1 & 2 on Amazon's free Kindle Short Reads (12-21 pages) list. (This happened after I sent a newsletter to all my new Ryan Zee subscribers, highlighting the free shorts.)
Sold a respectable number of books. Not enough to quit the day job anytime soon, but that's okay. I continue to work toward that pie-in-the-sky goal.
I'm putting this out there now: Quitting the day job to write full-time is in my 10-year plan. I'm 45 now, so if I can get there by the time I hit 55, I'll be happy.
How about you? What are your New Year's goals? How about your 10-year plan?