Posts Tagged 'blog tour'

To celebrate the release of my third book, SLIDING INTO HOME, I'm embarking on my first blog tour.
I've enlisted the wonderful Alex Rosa of Wanderlust Book Tours to run it and keep me organized—no small feat, let me tell you. Somehow the gal who used to turn in papers two weeks early in college now bumps up against every deadline she meets. (You can read my lament on that subject here.)
She created this gorgeous banner (currently my Facebook Author Page header).

The tour starts tomorrow; the schedule is below.
May 5th: 
May 6th
May 7th
May 8th
An Aussie Girls WILD Book Addiction
May 9th
May 10th
May 11th
May 12th
May 13th
May 14th
May 15th
May 16th
Stop by for chances to win free ebooks or a fabulous gift basket that includes an autographed print copy of DIVA IN THE DUGOUT (All Is Fair in Love & Baseball 1), as well as $5 gift cards to Dunkin' Donuts and Amazon, baseball-themed trinkets, an iPhone 5 case with my logo and some Cracker Jacks. (Gotta have snacks while reading, right?)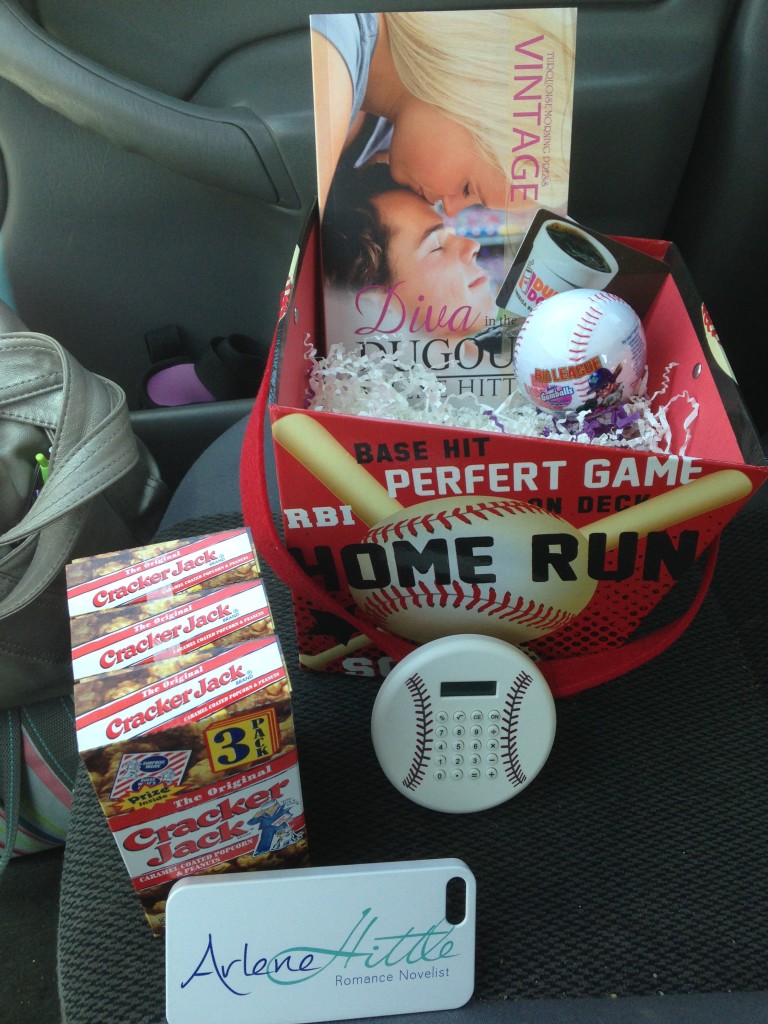 I picked up the basket at Safeway before Easter, thinking it'd be perfect for the giveaway. Only when I snapped this photo for Alex did I notice the typo, front and center.
What the heck is a "perfert game"?
Further proof, if any was needed, that everyone needs a proofreader. 😀