Posts Tagged 'exclusive excerpt'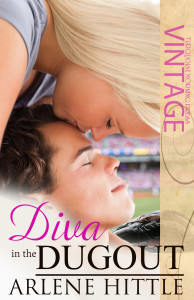 My debut novel, DIVA IN THE DUGOUT, will be one year old Saturday.
How can I mark this momentous occasion? Well, I have a few blog posts scheduled. I also got the okay to release the rarely seen deleted first chapter—in full.
You can find a My Sexy Saturday snippet here, but the whole story will be available only to folks who subscribe to my newsletter.
Sign up now. I'll send out a newsletter with a link to the password-protected page on my website a week from Friday.
Popular Posts

My first guest post: Keri Ford
May 23, 2012

Writer Wednesday: Madeline Martin
May 6, 2015

The Golden phone call
March 25, 2011