Posts Tagged 'romance'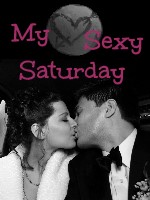 Isn't "Beauty's Release" the title of an Anne Rice book? Haven't read it, but I was in high school when I first heard of it. I remember being intrigued by the mere idea of her Sleeping Beauty Trilogy, written under the pen name A.N. Roquelaure. I'd just read—and fallen in love with—THE VAMPIRE LESTAT, and wanted to read all the Anne Rice books I could get my hands on.
You can imagine that, in small-town Indiana in the late 1980s, the Beauty trilogy wasn't readily available on the library shelf. I wonder if they have it even now …
Ahem. File that under "jaunt down memory lane." Funny how the strangest things send you down that road, eh? When I typed in my blog post title, I was off.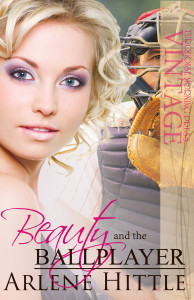 Welcome to the My Sexy Saturday in which I get to celebrate the release of BEAUTY AND THE BALLPLAYER. BEAUTY, which went live Thursday, has been many things to me — my first manuscript set somewhere outside the Midwest (in Flagstaff, Ariz), the first one with a baseball player hero, the first (and only) one to final in the Golden Heart (and win the FCRW Beacon).
Yet it's the second book in my All Is Fair in Love & Baseball series. How'd that happen?
Not only was BEAUTY the second book I sold to Turquoise Morning Press, it fell second in my Arizona Condors timeline. Dave and Mel had already bumped into one another and reconciled by the time Matt meets Meg. In fact, Dave's experience, which Matt went through alongside him, plays a role in Matt's reasons for doing some of the things he does to piss Meg off. (DIVA IN THE DUGOUT came out of Matt's explanation to Meg.)
You know the My Sexy Saturday drill by now, right?
Post 7 paragraphs or 7 sentences or 7 words ONLY. The choice is yours. It can be from a WIP or something you already have published. Your post should be live by 9 am US Pacific Time on Saturday. Put those lucky 7s to work for you!
This scene, from the early chapters, finds Matt kicked out of his hotel room while his brother, super-stylist Stan, cuts Meg's hard-to-manage hair. Roping his brother into cutting her hair was Matt's "in" to see her again. While he kills time in the lobby, one of his teammates tries to pick up the hotel restaurant's hostess. The kid enlists Matt's help, and Matt realizes she's a baseball groupie just as Meg and his brother get to the lobby. But Meg doesn't know he's a ballplayer, and that's the way he likes it … so he has to get her out the door before the hostess exposes his identity.
****
Matt pushed the door open and dragged her through it just as flashes started going off behind them.
Desperate that she not turn around to try to see what—or rather who—someone was attempting to photograph, he wrapped an arm around her waist and bent his head to kiss her.
Her lips were soft. Extremely soft. Beyond that, she tasted like something he couldn't put his finger on. Slightly salty, but comforting.
As he maneuvered her away from the doors and into the darkness, he deepened the kiss. She responded in kind, and he forgot where he was. Forgot everything except kissing this woman who didn't want him only for his talent.
Oh, she wanted him all right, but not because he could play baseball. That couldn't be why; she had no clue.
Spurred by the thought, Matt pushed Meg against the wall. He was about to hike her leg up over his hip to draw her closer when his brother's voice whispered in his ear.
"Matty, you don't want people to see you out here like this, do you?"
Beauty and the Ballplayer, available now from Turquoise Morning Press and other e-tailers.