Archive for August 2013 | Monthly archive page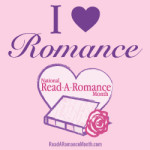 I was a reader of romances long before I started writing them.
I remember plowing through the stacks of Harlequin and Silhouette books Mom would bring home from the library, secured with a rubber band. (Apparently, the library thought bundles were more appealing.) My couch potato self spent many a lazy Saturday devouring two or three category-length titles in one sitting.
As I got older, the romance reading continued. With each book I finished, so did the conviction that I needed to be writing romance. I'd close a book and think, "I could write that. I could write something better than that."
Ah, the overconfidence of the uneducated. Turns out that writing one — a good one, at least — is much harder than it looked.
But once I started trying, I never looked back. I moved from Indiana to Arizona in 1999, and in 2001 won a radio station's "dinner with a romance writer" contest. That's when I met Rita Rainville, then a member of  NARWA. I started attending the group's meetings, joined RWA and discovered just how much I had to learn about writing romance.
Finally, in 2011, I snagged the coveted title of Golden Heart finalist … a sure sign I was mastering the craft. I was on the verge of the big payoff — publication. Still, it eluded me until this year.
Nowadays, it seems that I spend most of my free time writing romance instead of reading it. Whenever I get a few minutes not consumed by the dreaded day job, I feel the need to devote it to writing.
But August is National Read-A-Romance Month, not Write-A-Romance Month. That begs the question: "Why do I read romance?"
When I started reading them in middle school, I most likely read as a way to pass time. There's not much to do in rural Indiana. I'm sure I also read for the sex ed. So much more fun — and informative — than health class. (Am I the only one who wondered what the guys were learning when they were sent to another room while we girls watched the same damn menstruation movie three years running?)
Of course, I could have passed time reading any kind of book. And did. I read a lot of Stephen King as a high school freshman. Then, my sophomore year, I discovered Anne Rice and devoured everything of hers I could get my hands on.
Still, I kept going back to romance. Those are the stories that draw me in and leave me satisfied. I'm not happy unless the characters get the ending they deserve. That's one thing that drove me crazy when I read Gone Girl. The book was a real page-turner, but no one got what was coming to them in that book. (Link takes you to my weight-loss blog.)
Romance offers that happy ending. It allows the characters the happily-ever-after ending they need. I'd much rather see folks I've come to know and love get what they deserve.
Kristan Higgins, one of my favorite writers, put it much more succinctly in her post Monday. We read romance for the hope.
Most people in life don't transform, don't have a clearly delineated character arc that blossoms in the space of a few weeks or months as the outer goal is accomplished. That's what makes a romance novel so gratifying, and uplifting…and hopeful. They did it. They're our role models, and it doesn't matter if they're fictional, so long as they walk the walk of someone who was stuck, and afraid to try something different, and risked it all for love…and triumphed.
Do yourself a favor and read her entire post. It's excellent — and just another reason to love Kristan.
I still remember the few minutes we chatted in the elevator at RWA Nationals in NYC in 2011. Me, a nervous first-time conference attendee, wearing my GH finalist ribbon and completely overwhelmed by the whole experience. Her, lovely and gracious and …
Okay, I mostly remember that we were staying on the same floor. I told her I loved her books. We commiserated over how the experts said rom-com is dead and declared we actually wrote funny contemporary romance … or something like that.
Long live the funny contemporary! And long live romance. May it continue to offer everything readers need.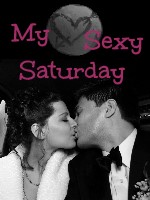 It's my favorite time of the week again: Time to share an excerpt for the My Sexy Saturday blog hop.
The rules, in case you've forgotten:
Post 7 paragraphs or 7 sentences or 7 words. The choice is yours. It can be from a WIP or something you already have published. Your post should be live by 9 am US Pacific Time on Saturday. Put those lucky 7s to work for you!
This week, I'm giving you seven paragraphs from the beginning of  OVEREXPOSED, the third book in my Women of Willow's Grove collection. This time, Mike James, the object of Erin's lust at the start of OPERATION SNAG MIKE BRAD (Book 1), finally gets the happy ending he doesn't believe he deserves.
Before he gets there, though, he has to go through a whole lot more torture and self-flagellation.
I've always liked Mike. He's pure figment of my imagination — but that's not to say my imagination wasn't sparked by a coworker. The guy was Greek-god-gorgeous, like Mike. Flirty and funny, too (also like Mike). Anything Mike does (or did … or didn't do) is all on me, though.
In this scene, heroine Breanne Garvey (photographer for the Willow's Grove Journal-Times), is at the tiny town's male strip joint for her roommate's bachelorette bash. She doesn't yet know that Mike, her coworker at the paper, moonlights there.
How much you want to bet she's about to find out? 😉
***
This "Masked Avenger" reminded her of Mike: Tall, blond and — behind his black Lone Ranger-type mask — chock-full of cuteness potential. The man had well-defined thighs, and when he turned around to shake his rear end in her face, she could see that it, too, was in perfect shape. And every inch of exposed skin was a nice, even golden color — the color of smooth clover honey.
Just like Mike's tan.
Suddenly the idea of flirting with this guy didn't seem nearly as far-fetched. She was only a virgin, not dead — and having Mike James dance for her was full of potential. Intriguing possibilities blossomed in her fertile brain … ideas a good girl would never act on.
No harm in looking, her inner rebel assured her.
For once, she listened. After all, it was likely the only chance she'd ever have to see Mike in the flesh. If he hadn't picked up on the "let's date" vibes she'd been sending him for the last year and a half, she doubted he ever would — although she'd never understand how a guy who loved women could be so darned oblivious to her hints.
Pretending it was her colleague in front of her, she dropped her hands so she could enjoy the view. She even went so far as to accept the bill Cassie waved under her nose. Why not have some fun? Cassie was right: She wasn't getting any younger.
But where do I put it?