Archive for the 'Blind Date Bride' Category
I have a confession: I love reality TV.
Well, not all reality TV. I've never watched a full episode of "Big Brother" or "The Amazing Race"—and I quit watching "Survivor" several years ago, about the time the networks decided to make me choose between it and "Grey's Anatomy."
But before my day job became a "night job," forcing me to work through prime time TV hours, you could find me glued to shows like "Mr. Personality," "Joe Millionaire," "Temptation Island" and "My Big, Fat Obnoxious Fiance."
Notice a pattern there? All FOX shows, the trashier the better. 😉 Seriously. If it had train-wreck potential, I tuned in and eagerly awaited the derailment. (Anyone remember "Playing It Straight"?)
My love of trash-tastic reality shows probably made it easier for me to dream up BLIND DATE BRIDE. I had no problem imagining a reality show run amok.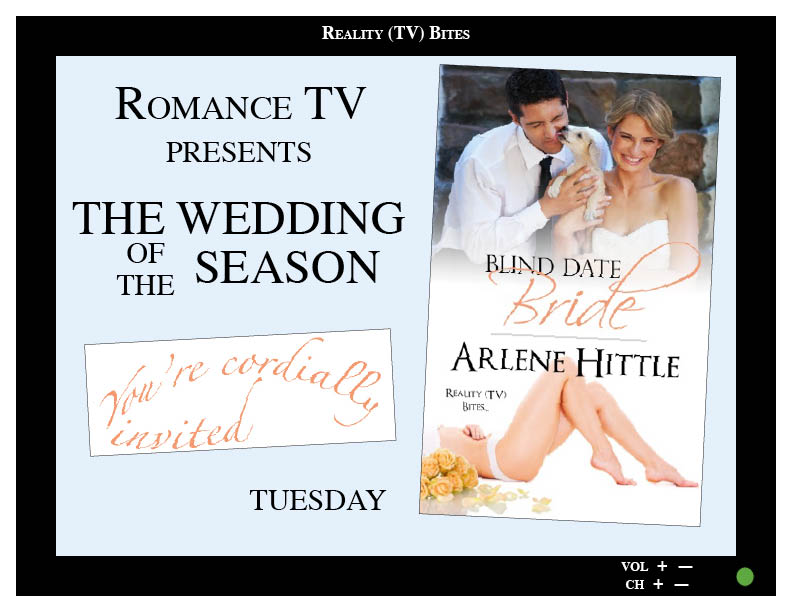 The story starts with two reluctant grand-prize winners in Romance TV's "Get a Love Life" contest. Their "prize" for having the worst love lives in America—as selected by a panel of experts that included Dr. Drew and Danielle Steel—is a blind date wedding. To claim the prize money, Kari and Damien must marry and live together for ninety days.
When the ratings from the wedding special are through the roof, the network offers Kari and Damien another opportunity: More cold, hard cash to let a camera crew film them 24/7 for a "Newlyweds"-type show called "Just Married." Because they both have plans for the cash, they agree.
And that, my friends, is where the craziness really begins. Because marrying someone you've never met before isn't crazy enough, right?
BLIND DATE BRIDE, my first single title indie-pubbed novel, goes on sale tomorrow. I hope you have as much fun reading it as I did writing it.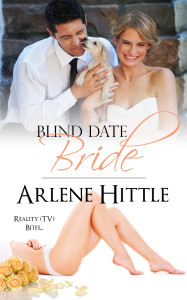 The blurb:
Nearly a decade ago, accountant Kari Parker shed 220 pounds of dead weight — her hulking, abusive college boyfriend. The last thing she wants in her life is another man — especially one as tall as a Windy City high rise. Yet when her best friend enters her in Romance TV's "Get a Love Life" contest, another man is exactly what she gets. As much as she'd love to just say no, she can't turn down the prize money that will allow her to help her parents save the restaurant they've run all her life. Sparks fly between Kari and her bogus groom, and as she and Damien share close quarters, intimate meals and — gulp — his bed, Kari doesn't stand a chance of resisting his considerable charms. Even worse? She might not want to. But building a real future out of their sham marriage will be tougher than baking a wedding cake from scratch … with no flour … in a broken oven.