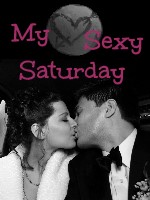 You know what day it is, right? Saturday! That means it's time for another entry in the My Sexy Saturday blog hop.
The rules are simple:
Post 7 paragraphs or 7 sentences or 7 words. The choice is yours. It can be from a WIP or something you already have published. Your post should be live by 9 am US Pacific Time on Saturday. Put those lucky 7s to work for you!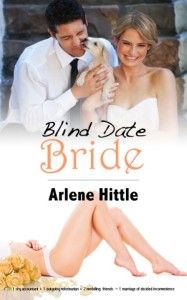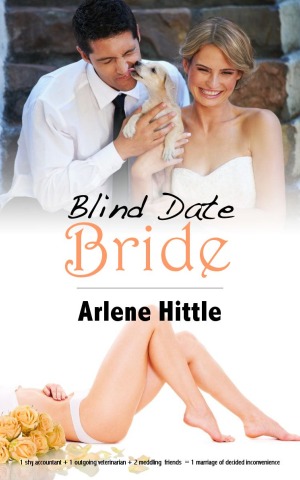 This week, I thought I'd give you another peek at Kari and Damien from "Blind Date Bride." I'm breaking the rules by serving up a couple of extra paragraphs — but since some of my lines are one or two words long, I think y'all can roll with it.
Kari and Damien, strangers who were married after becoming the lucky winners of a blind date wedding, have just agreed to allow cameras to film them for a "Newlyweds" type of show over the course of their network-mandated 90-day "cohabitation period."
Kari agreed because the network offered them extra cash, but only hours later — when it's time for bed — does she realize what the decision means for their sleeping arrangements. Her new roommate is now also a bedmate. With the camera crews around 24/7, they'd actually have to sleep in the same room — so she can no longer bank on coasting through the next 88 days or so by avoiding her unwanted husband.
***
Kari plumped her newly acquired pillow, stretched out on her back and stared up at the ceiling. The ceiling fan whirred lazily, making only a few slow circles before Kari was convinced that no one would be spending the night on Damien's floor. The hardwood floor wasn't just rock-hard; it was also freezing cold. Kari didn't know how that was possible when it was in the low 80s outside, but if she didn't climb into Damien's bed soon, her boxer-clad butt was going to end up with a severe case of frostbite.
Her gaze flitted from the ceiling to the bed, where Damien still sat, watching her intently.
"Stop looking at me like that!" she snapped.
"Like what?"
"Like you're on a diet and I'm a hot fudge sundae!"
Damien rolled his eyes. "You think you're that irresistible, huh?"
"Well —" Kari began. More concerned with her own response to the look he was giving her, she hadn't thought about how conceited the complaint would make her sound.
"Because I have news for you, sweetheart. I can resist — no problem."
Kari stood up and sat on the edge of Damien's bed opposite him, but not before scowling at him. "You don't have to be such a jerk about it."
He glowered right back. "Why shouldn't I be? You're basically saying you don't trust me to keep my hands to myself, right?"
"Uh —"
"Because I've never had to force my attentions on an unwilling woman before, and I don't intend to start anytime soon. So until you decide you want my hands on you, you have nothing to worry about."
"Blind Date Bride" coming to e-bookstores everywhere in Spring 2014.