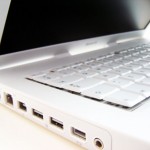 There's no shortage of reading material on the ol' information superhighway. Here are a few of the links I'm loving right now:
— I wish I'd seen Nathan Bransford's post on the art of being unsentimental about your characters months ago. Might have saved me from having to muse about being too nice. Then again, maybe not. My characters do have flaws (and I think they're fatal-ish) … I just don't want to make them miserable.
— From Writer's Relief, via the Huffington Post: Proof that you're never too old to start writing. Their slide show on "late blooming authors" includes one of my childhood favorites (Laura Ingalls Wilder).
— I stumbled on a link to Jane Friedman's 2 Ways to Make the Most of Goodreads. Someday, I hope to be able to use the tips. Until then, I'll try to post more detailed reviews of the books I enjoy.
— From Roni Loren comes a post on the 3 Core Components of a Blockbuster Blog. Since one of  my goals for this year is to grow my blog, I read this one with interest. I loved her take on the reasons people read blogs — to be informed or inspired, to be entertained and to connect — and will strive to ensure future posts do one (or more) of the three.
Tags:authors, blogging, characterization, goodreads, late bloomers, link love, reviews
Popular Posts

My first guest post: Keri Ford
May 23, 2012

Writer Wednesday: Madeline Martin
May 6, 2015

The Golden phone call
March 25, 2011