Posts Tagged 'reviews'
Reviews are a funny thing. When you're waiting to be published, published author friends warn you not to read them.
With good reason, I've realized.
A negative review has the power to make you doubt everything. When you encounter criticism, you can start to question your ability to string words into complete sentences, your self-worth, your fitness to live amongst human beings.
On the flip side, take too many positive reviews as the gospel truth and you might end up with an overinflated opinion of yourself and your writing. I don't care how many people like a book, there's always room for improvement.
Still, most of us — myself included — can't help but sneak a peek at reviews from time to time. And, thanks to Amazon algorithms and whatnot, we're always begging for reviews. Good or bad, a review helps a book's visibility — and getting a book noticed on Amazon creates sales, which leads to money in the author's pocket.
Start raking in enough pocket money, and that elusive goal of quitting the day job can become reality. What author doesn't dream of that?
I was reading an e-newsletter from Goodreads or Createspace or somewhere else I can't remember. In it, there was an interview with Susan Mallery. She said something about reviews that I don't want to forget, so I made a quote card about it.
Feel free to share it with your friends!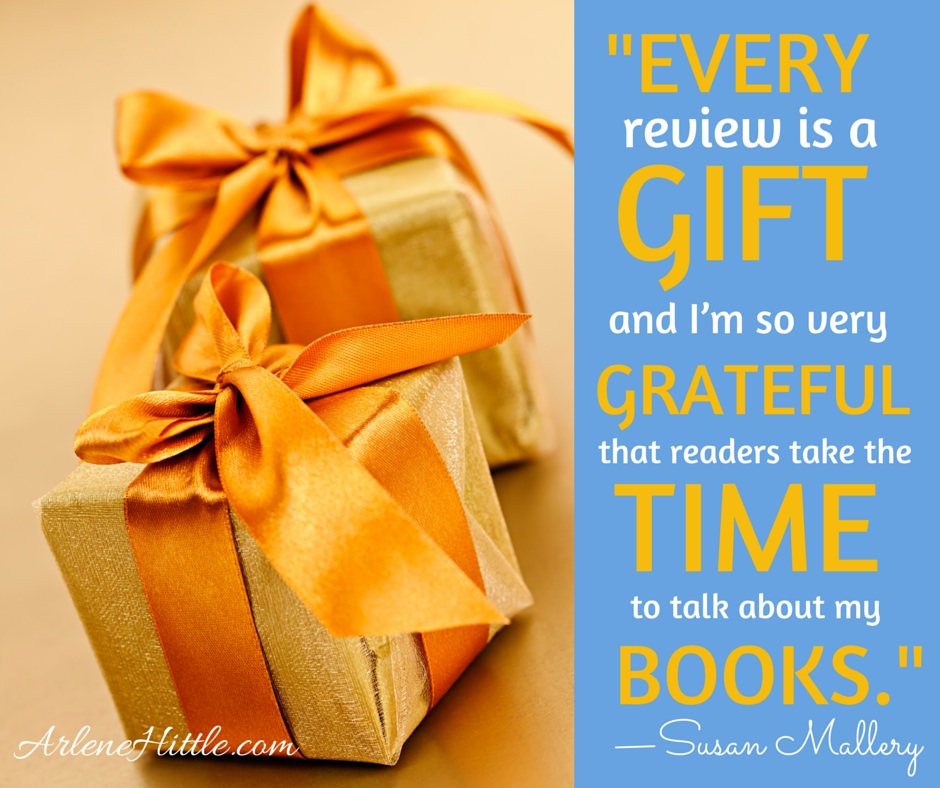 Cellphone is one word now—at least according to the Associated Press. And since AP style is drilled into my head at the day job, one word it shall stay, even if it drives me up the wall.
The AP also recently changed style on under way. After two decades of swearing "under way" was two words in all uses except nautical ones—as in underway flotilla, whatever that is—it's cropping up in stories as "underway"—and … you guessed it … making me crazy.
Enough about AP style—or lack thereof. I wanted to talk about cellphones for a moment. Coconino County, where I live, recently passed a ban on most cellphone use while driving. (Hands-free devices are an exception.)
What's that you say? A great idea?
There was a time I'd have agreed with you. I remember when I got my first cellphone, circa Y2K. I swore I would NEVER talk and drive. I'd pull off the road to answer and/or make a call.
For a while, that's what I did. But as time passed, the phone's newness wore off and I developed new habits.
I found myself answering the ringing phone on the road. Then I started actually making calls from a moving vehicle. A few months ago, I caught myself checking the screen when I heard it beep with a text message. (I didn't answer it, just quickly read the preview on my lock screen—but even that made the Boyfriend yell. Like he never uses his phone while driving …)
Even worse, when I'm sitting at a stoplight, out comes the phone so I can scroll through tweets or Facebook posts … or take a quick peek at how well my latest release is doing on Amazon.
Hey now—I never said they were good habits.
They are, however, habits I'll have to curb—and fast. The county's ban takes effect in a few short weeks. Maybe I'll start keeping my purse in the back seat instead of the passenger seat. I'm just afraid that when it starts ringing, it'll drive me nuts.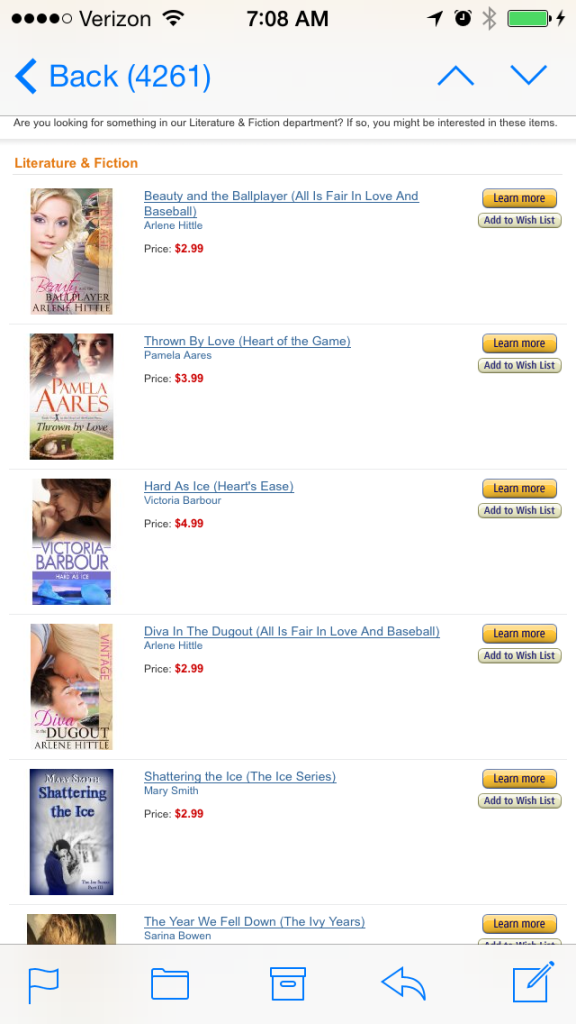 Speaking of Amazon, I woke up this morning (well before my alarm) to an email advertising not one but two of my books. Beauty is No. 1 on the list; Diva is No. 4.
I love it when Amazon advertises my own books to me. Hopefully it's an indication they're being pushed on other folks, too.
That's what I'm assuming, anyway, despite the well-known dangers about what happens when you assume.
SLIDING INTO HOME is getting its fair share of attention, too. Earlier this week, it received not one but two reviews on Amazon. One was a four-star, one was a five-star.
The highlights:
While reading this book I felt happy, I laughed out loud. One of my favorite quotes is " So help me, if you apologize for kissing me, I will stab you with the scissors that came with my new desk set." " I wouldn't dream of it." …
This is my first book by Arlene Hittle and it definitely will not be my last. It's a very fast paced story, I couldn't put it down. I read this book in less than one day! Arlene is a very talented author!!
— from a 5-star review by Bre
I really liked this book. It was funny and romantic and sexy. Greg struggles with all these emotions about his relationship with his father. He feels like he is always in his father's shadow and can't find a way to get out from underneath it. Jenn is sweet and really like Greg. She wants to find a way to help him. They have great chemistry. The book was very well written and the characters were engaging. I will defiantly be reading the other books in this series.
— from a 4-star review by badkat17us
Now when I pull up SLIDING's Amazon page, DIVA and BEAUTY pop up as "also-buys." Not too shabby, I'd say.

Your turn: Do you have any bad cellphone habits? How do you break yourself of them? 
I admit, I've been nervous about book reviews.
Who wouldn't be after reading the horror stories about authors who refuse to read their reviews … authors devastated by one-star—or, worse, no-star—reviews …
Putting my books out there, in the world at large, wasn't hard. I've wanted to be a writer, to tell my characters' stories, since second grade.
Opening them up to strangers'  criticism was a different story. That scared me to death. I get that my voice won't appeal to everyone. There are some authors I love and some that I struggle to read. But the fear that someone will dub one of my heroines "too stupid to live" or hate one of the heroes that I love? Those worries are the ones that keep me up at night.
I've been lucky so far, though. Not that I have a ton of reviews (yet), but the ones I've received have been positive.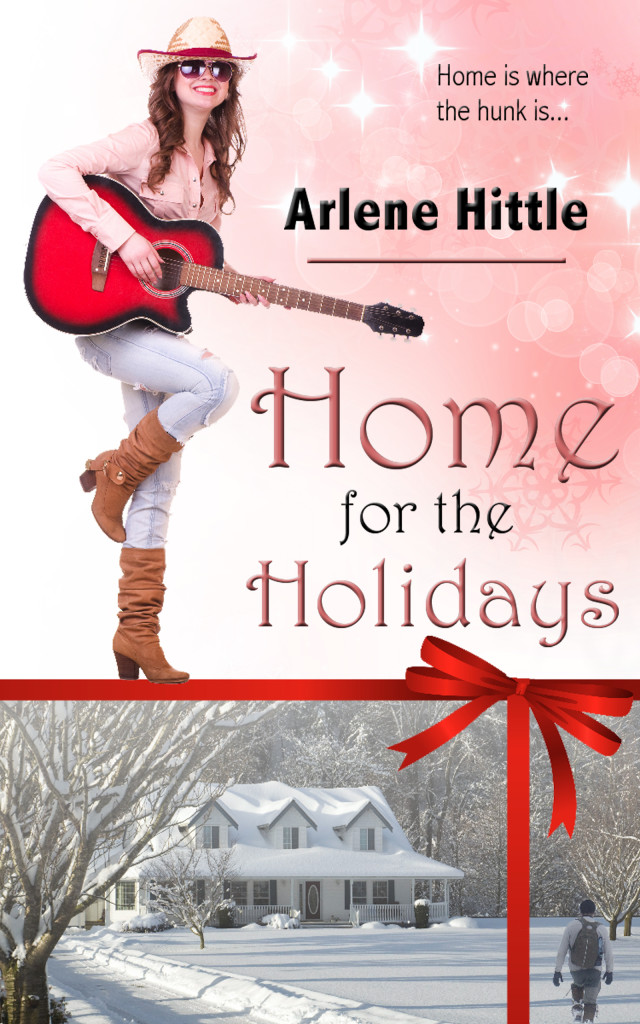 My holiday novella, HOME FOR THE HOLIDAYS, just received a lovely 5-star review from Brianna at Girl Seeks Place. Among her thoughts:
This was another novella that left me wanting more. I like novellas because I can read 'em quickly, especially when I don't have a ton of free time, but I also dislike the short length of novellas. Ms. Hittle's story left me wanting more and I look forward to reading her other book in the future.
On Amazon, a 5-star review from Firefly Girl had this to say about HOME FOR THE HOLIDAYS:
This little romp to Willow's Grove is the perfect read for the holidays or any time. Short, sweet and punctuated with Ms. Hittle's trademark wit, it's the perfect length for a quick getaway when you can't handle another minute of the holiday rush.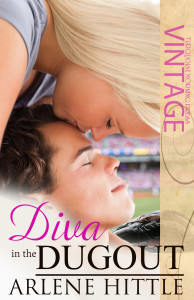 The reviews for DIVA IN THE DUGOUT are also good. From the book's Amazon page:
I love baseball. I love romance. So what's not to love about a baseball romance? I thoroughly enjoyed this book. Ms. Hittle created lovable characters who make mistakes, but find a way to rise above. I fell in love with Dave, whose life revolves around baseball's seedier side until he's given an ultimatum. In the end you will swoon with his maturity and love for his family that outweighs all else. Mel is spunky, cautious and will do anything to protect her daughter. Tara is smart and insightful and way too cute! Fun, easy, heartwarming read. I'm looking forward to reading more from this author.
(Firefly girl might well be my biggest fan!)
And from Patty:
I bought this book because I love romance. I finished the book because I believe in true love. A one night stand can b just that, one night or it can change your life. For Dave and Mel it was the one love that never was or was it? True love conquerors all and families are made with acceptance and of course love. I highly recommend this book and can not wait to read more by Arlene Hittle.
My stories are faring slightly less well on Goodreads. DIVA has an average rating of 3.5 (with a 2-star and 3-star factored in); HFTH is at 4.67.
I find that a bit odd, considering my roommate, who's read both, said she enjoyed them both but liked DIVA a little bit more.
Thanks for reading, everyone. And for taking the time to leave a review. You've helped make my 2013 a year to remember. And for someone who until recently hated the number 13, that's no easy feat.