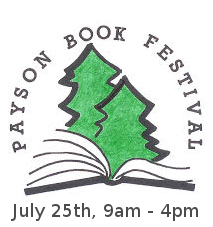 Talk about manic weeks… When I'm not at work, I'll be running around getting ready for the first-ever Payson Book Festival.
The festival is Saturday, July 25,  from 9 a.m. to 4 p.m. at Gila Community College, 201 N. Mud Springs Road, Payson, Arizona. All kinds of authors will be there. I'm sharing a table with RWA chapter mate Susan Haught.
Activities will include:
Book readings by authors
Storytelling for kids
Book signings
Author exhibit tables
Local food vendors
Musical entertainment
I'm looking forward to interacting with readers, for sure! If you're in Arizona, plan on stopping by. It's a beautiful time of year for a road trip to Payson!
Speaking of getting ready, I had to unearth my box of bookmarks and business cards. I hadn't seen it since my move, and I had a moment of sheer panic last Thursday when I couldn't find it immediately.
It's my own fault, really. I snagged boxes from the Daily Sun office for my move. They were the perfect size — big enough to hold books and/or videos without being too heavy to move once filled. And they're all stamped "Sedona Visitor's Guide." So I have a couple dozen boxes all with the same label … with no idea what's actually in them. (Yeah, that's a solid argument for labeling boxes as I pack them. I did that at first. Alas, when moving day came and we were still throwing stuff in boxes, the labels went by the wayside.)
Finally, I found my author promo items. Some other crap from my computer desk had been dumped on top of the precious stuff I sought.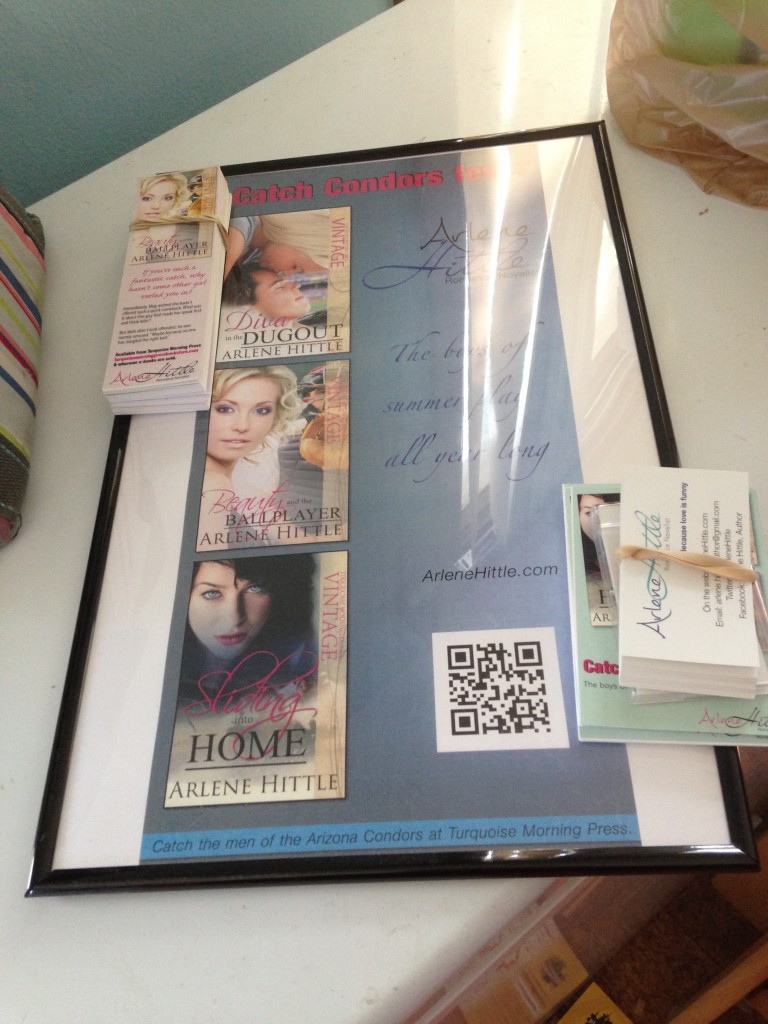 If you stop by to see me Saturday, I'll autograph a bookmark for you. I'll also have copies of BLIND DATE BRIDE and HOME FOR THE HOLIDAYS for sale.