Posts Tagged 'Payson Book Festival'
Okay, I've been sadly neglecting this little author blog … and I made the big announcement of my newest project on my author Facebook page. Guess that means you heard it here second, not first.
Oops. My author blog is sadly under-utilized.
April is Camp NaNoWriMo month, and I'm using it as the push I need to FINALLY finish editing Beth & Cody's story, Trouble in Paradise.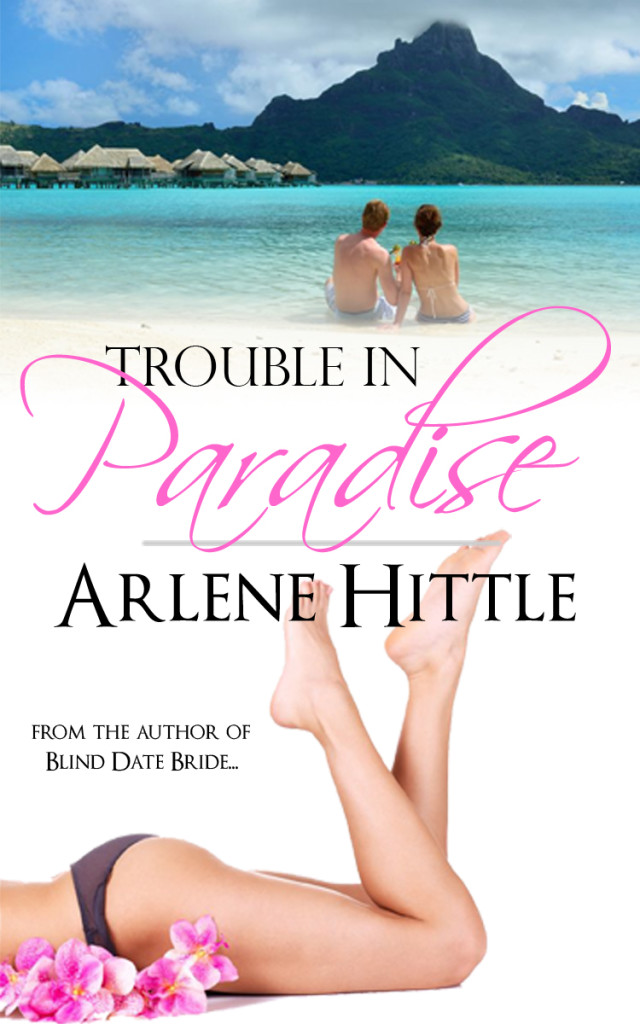 Trouble in Paradise is the second of my Reality (TV) Bites books, detailing what happens to the best friends of Kari and Damien, the reluctant heroine and hero of Blind Date Bride. You might remember them as the couple who got more wedding-night action than the actual bride and groom—and the reason poor Kari and Damien were chosen as grand prize winners of Romance TV's "Get a Love Life" contest.
Beth, convinced that Cody is losing interest in their relationship, coaxes him to apply for the network's latest reality show, Invitation to Sin. Cody agrees—only because he's sure they don't have a chance in hell of getting chosen. But they do get the nod…and Bethany soon wishes she'd never considered putting their relationship through Romance TV's crazy tests.
I finished the first draft several years ago but am only now diving deep into edits. The goal is to have it ready to go by the time I appear at the Payson Book Festival in mid-July.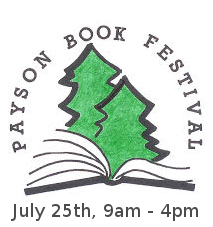 Talk about manic weeks… When I'm not at work, I'll be running around getting ready for the first-ever Payson Book Festival.
The festival is Saturday, July 25,  from 9 a.m. to 4 p.m. at Gila Community College, 201 N. Mud Springs Road, Payson, Arizona. All kinds of authors will be there. I'm sharing a table with RWA chapter mate Susan Haught.
Activities will include:
Book readings by authors
Storytelling for kids
Book signings
Author exhibit tables
Local food vendors
Musical entertainment
I'm looking forward to interacting with readers, for sure! If you're in Arizona, plan on stopping by. It's a beautiful time of year for a road trip to Payson!
Speaking of getting ready, I had to unearth my box of bookmarks and business cards. I hadn't seen it since my move, and I had a moment of sheer panic last Thursday when I couldn't find it immediately.
It's my own fault, really. I snagged boxes from the Daily Sun office for my move. They were the perfect size — big enough to hold books and/or videos without being too heavy to move once filled. And they're all stamped "Sedona Visitor's Guide." So I have a couple dozen boxes all with the same label … with no idea what's actually in them. (Yeah, that's a solid argument for labeling boxes as I pack them. I did that at first. Alas, when moving day came and we were still throwing stuff in boxes, the labels went by the wayside.)
Finally, I found my author promo items. Some other crap from my computer desk had been dumped on top of the precious stuff I sought.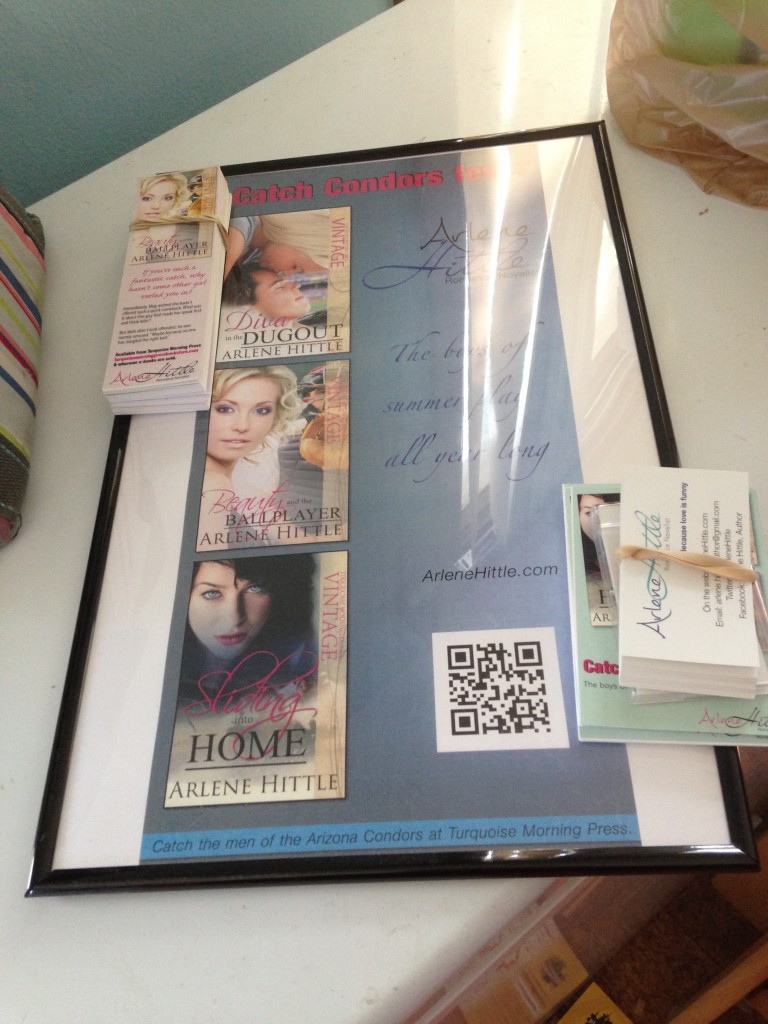 If you stop by to see me Saturday, I'll autograph a bookmark for you. I'll also have copies of BLIND DATE BRIDE and HOME FOR THE HOLIDAYS for sale.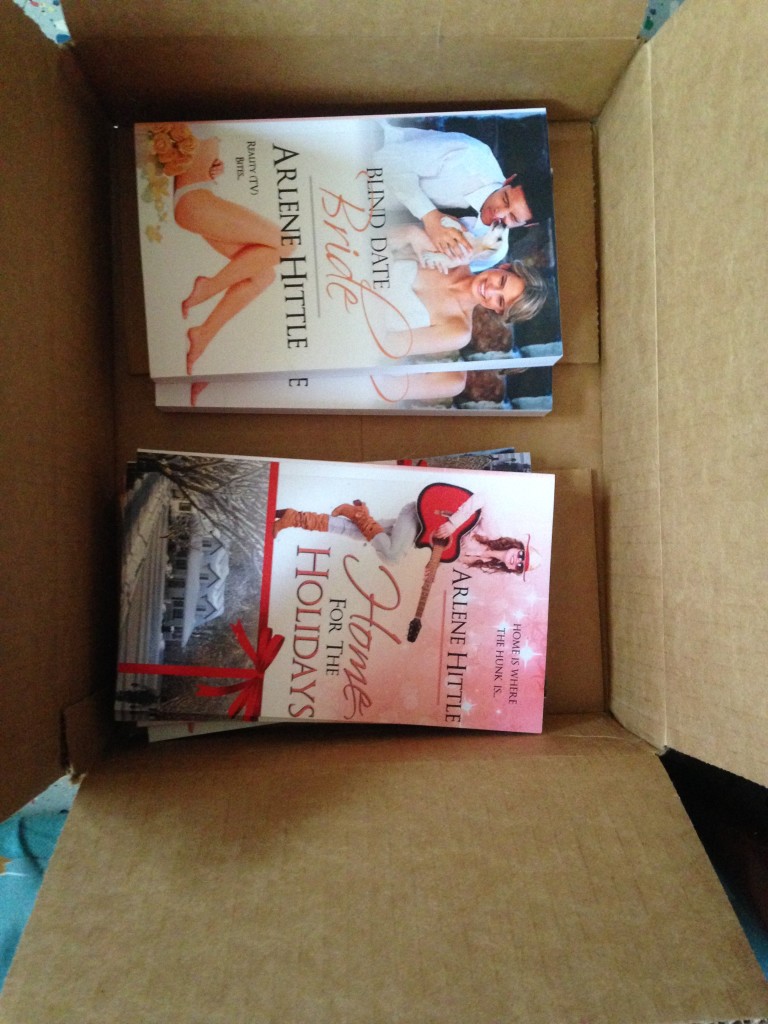 So much for those regular "Manic Monday" posts. Ah well — you live and learn, right?
What on earth have I been up to since my last update? A whole lot of writing, with a little bit of fun tossed in here and there.
You might have read last week's Writer Wednesday post with Roni and Carla, the authors of What You Can, When You Can: Healthy Living on Your Terms. Well, I'm still thinking about #wycwyc, and trying to figure out who's with me.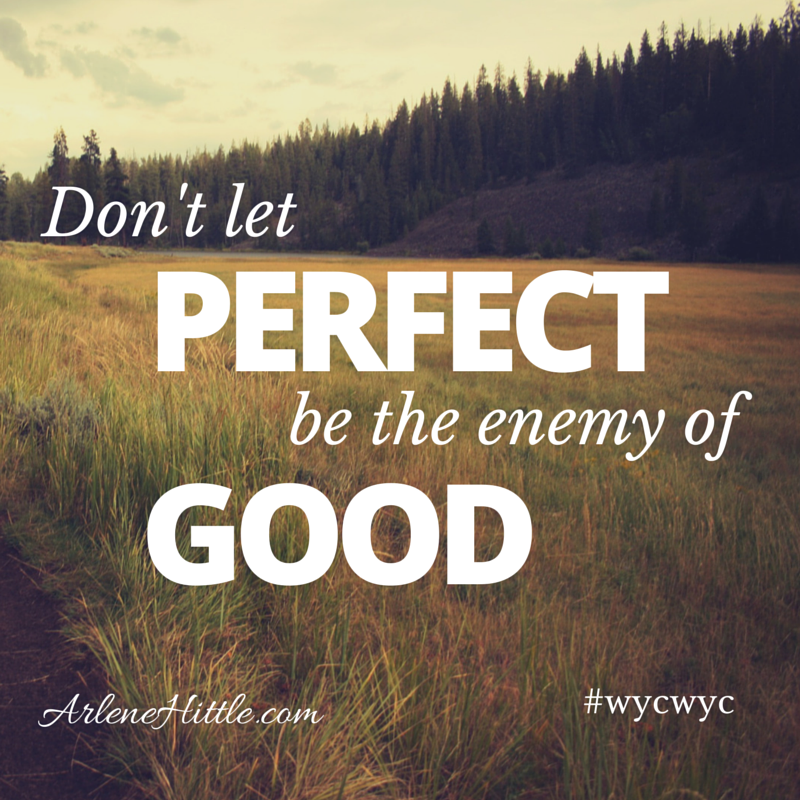 Is anyone interested in creating a #wycwyc support group? I know I could use a little extra motivation to get healthier, but without all the pressure of a "perfect" plan. The older I get, the less excited I am about cutting entire food groups from my plate. Even though I've had success doing a low-carb diet in the past, I can't seem to bring myself to give up all the pasta, bread and potatoes.
I made this little reminder to forget perfection and focus instead on good enough. It's fine to be just "okay" at things. Having a mostly okay diet is better than not even trying because I can't follow a "perfect" eating plan.
Leave a comment on this post if you want to join me. I can create a Facebook group for us to "meet" in.
In other news:
— I lost a lot of sleep last Wednesday morning, thanks to a radio interview in Flagstaff. I used to live right down the street from the KAFF studio where the interview was scheduled. But now that I'm in Prescott, I had to be up before 6 a.m. to make it to FLG for an 8:30 interview. No easy feat considering I usually sleep until at least 9!
Anyway, I got to visit Flagstaff Country to talk about the upcoming Payson Book Festival, which is on July 25 … less than a month away now. Eeep! I'd better round up some books, bookmarks and postcards for the event, eh?
The interview lasts about six minutes, and I talked about the festival as well as a little about my books. Check it out here.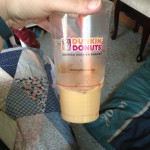 The weather was lovely in Flagstaff, and being up there gave me a chance to get my Dunkin' Donuts fix. That's what was left of my iced coffee with two Splendas and coconut by the time I made it back to Prescott. (Although I'm pretty sure they left out the Splenda, because it didn't seem as sweet as normal.)
Do you like to sleep in? I come by my schedule honestly because of my work hours. I'd rather work days, but someone has to put the latest news in tomorrow's newspaper—and that means working in the evenings and into the night.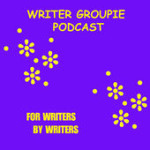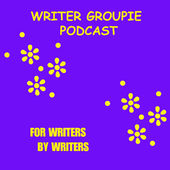 — I can't remember if I ever shared the link to my Writer Groupie podcast. Way back in April, Kim Smith and I chatted about writing and her "author unplugged" sessions, which I still need to try out for myself. It sounds like a blast.
— Now that I'm reporting part-time, the day job gives me a chance to go out and meet people. I'd forgotten how much I liked that part of newspaper work.
On Sunday, I got to hang out downtown with area firefighters for the annual Fire Hose Cart Races. It was a lot of fun…and inspiring. I wouldn't be at all surprised if one of my next novels ends up with a firefighter hero.
Here's a link to my story on The Daily Courier's website. (I even shot a video of the hose cart races. Our photographer on the scene took a video of the Bucket Brigade.)
And, just for fun, here are a couple of the photos I snapped with my iPhone during the races.