Hi, friends. How was your week?
My week—my second full week of being (f)unemployed—was spent waiting for my severance check and writing feverishly. I've been drafting a novella. On Friday, I crossed the 20K mark, giving me about 10K to wrap up the story. I hope to be able to divulge all the details soon.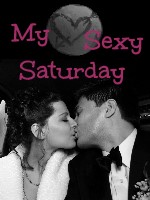 Until then, let's get to this week's My Sexy Saturday fun.
Fall is officially here. With the change in seasons comes a new emphasis on holiday romance. Seems every time I check my tweet stream or Facebook feed, someone's talking about their new holiday release.
Not to be outdone, my sexy 7 this week comes from my holiday novella, HOME FOR THE HOLIDAYS. In this story, rockstar Cher Stanton reluctantly returns to small-town Indiana for some much-needed R&R. Things get much less relaxing when she bumps into high school crush Derrick Mullins, the one guy who never paid her any attention—or so she thought.
Here, Cher and Derrick are on their way to dinner. They stop to clear the air and she ends up kissing him.
****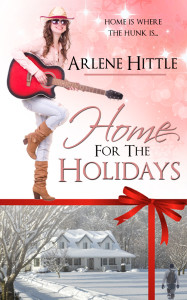 Chalk up another one to missed opportunities.
Story of his life. One missed opportunity after another, starting with Cher. Med school— nope. Not going there. Being a paramedic was as close as he'd ever get, and it was plenty. Doctors dealt with way too much stress.
Seemed he wouldn't get any answers from Cher unless he demanded them. He cleared his throat. "What was that?"
"What was what?"
His gaze locked on her mouth. "That." He waved his hand between them.
"That kiss?" Her tongue darted over her plump bottom lip, leaving shine in its wake.
Shifting in the Porsche's bucket seat, he nodded. "Yeah. That kiss."
Like what you've read? Home for the Holidays is on sale for 99 cents at Amazon, Barnes & Noble and Kobo. If you prefer to read books on paper, grab the print version from CreateSpace.