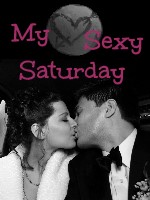 The release of my holiday novella, HOME FOR THE HOLIDAYS, is just around the corner. It's my first indie release, and I'm stoked.
Does anyone say stoked anymore? Probably not. I'm hopelessly uncool—and mathematically challenged. (More on that in a future post.)
To celebrate my upcoming indie debut, I'm dedicating this week's My Sexy Saturday snippet to HOME FOR THE HOLIDAYS.
Since I've been too busy to play for a couple of weeks, here's a quick refresher on the My Sexy Saturday rules:
Post 7 paragraphs or 7 sentences or 7 words. The choice is yours. It can be from a WIP or something you already have published. Your post should be live by 9 am US Pacific Time on Saturday. Put those lucky 7s to work for you!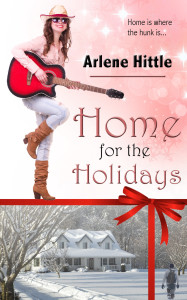 In this sweet and sexy holiday short, singer Cheryl "Cher" Stanton reluctantly returns to her tiny Indiana hometown for Thanksgiving—and some forced R&R. When her mom's SUV swerves into a ditch to avoid a cow in the road, she hits her head on the dash. One of the paramedics answering the call is Derrick Mullins, her high school friend and the one guy who didn't know she existed … or so she thought. She couldn't have been more wrong.
In this scene, Derrick has—at his best friend's urging—returned to the scene of the accident to talk to Cher, whom he hadn't recognized at first. She was more than a bit put out that he'd called her "ma'am."
****
… She found herself hurt and angry he hadn't seen through the disguise. "You know me well enough."
His eyebrows shot skyward. "After ten years? I don't think so. A lot's changed since then."
"Well, excuse me for not peaking in high school."
The smoldering fire in Derrick's gray eyes set her soul ablaze, offsetting the chill in the crisp November air. "Sweetheart, you can trust me when I say I've improved with age."
To distract herself from the flash of desire his comment sparked, she lowered her lids and tapped her inner smart-aleck. "You think so, huh? You're not wine or cheese."
That was a line of crap and she knew it. Even in the watery gray earlymorning light, he looked as good now as he had in high school. Better even, if she took into account the broader shoulders and more masculine presence. He knew it, too, judging by his sly grin. Damn the man. Why couldn't he have developed a paunch orbetter yet, started balding?
A low, sexy laugh rumbled from deep in his throat. "Wine and cheese aren't the only things that get better with age, Cher."
HOME FOR THE HOLIDAYS, coming to Amazon and Barnes & Noble Nov. 25 … just in time for the holidays. Can't wait to read more? Find the first chapter at TheCheapEbook.com.