This week's My Sexy Saturday theme is "A Sexy Sleigh Ride"—MSS's "hats off to the holidays," so to speak.
Sadly, none of my characters take a literal sleigh ride. However, in HOME FOR THE HOLIDAYS, there is a sexy Porsche ride that will suffice. In this scene, Cher and Derrick, best friends in high school, are getting reacquainted a decade later when she reluctantly returns to her hometown for some much-needed R&R. They've just kissed, and Derrick asks "What was that?"
Enjoy!
***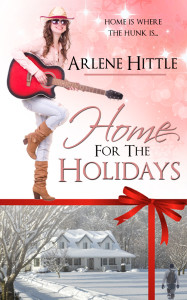 Cher pressed her back against the Porsche's passenger door, hoping Derrick wouldn't notice her heart still thrummed too fast. He'd been the star of some of her wildest fantasies over the years, but that kiss of his was more potent than any she'd conjured up in her imagination.
Maybe it was a good thing he'd rebuffed her in high school. She wouldn't have known how to handle that kind of passion back then.
Like you do now?
She brushed aside her conscience. Of course she did: Humor was always her best defense. Her only defense, really. She found a few jokes were a much more effect way to get her way than tantrums or stony silence.
With that in mind, she tipped her lips into a grin. "I think it was you taking advantage of my resistance, weakened by extreme hunger."
He chuckled. "That your way of saying I should quit flapping my gums and start driving, your diva-ness?"
"You got it."
Home for the Holidays is available at Amazon, Barnes and Noble, Kobo and in print through CreateSpace.