This week's My Sexy Saturday theme, "I'm too sexy," necessitates a trip back through time…way, way back to October 2013, when my first book came out.
Okay, so it was only a little more than a year ago. Not long at all in the big picture.
DIVA IN THE DUGOUT's hero, Dave, is arguably the sexiest of all my heroes. Whether he's on the field or on the playground with the 4-year-old daughter he just met for the first time, the Arizona Condors' bad-boy shortstop is smokin' hot.
Because, really, what's sexier than a man who obviously loves his child?
Need proof? Google "Chris Hemsworth with baby." An ovary explosion is guaranteed.
***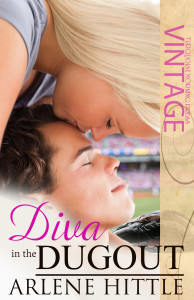 When they got to the park, Melinda hung back with her camera phone, documenting daddy-daughter time. She wanted Tara to have a reminder of this day in case Dave hightailed it out of here, never to be seen again.
It amazed Mel how easily Tara had accepted Dave. The sheer joy on Tara's face every time she looked at her father made Mel wonder if she'd done her baby wrong by not looking for him.
But she wasn't ready to concede the point. He could be a jerk…he could be a pervert….
He waved away a fly that landed on Tara's head and then ruffled her hair as she chortled at something he'd said.
He could be a fantastic father if you give him half a chance.
Melinda swallowed hard. She owed Dave that much, just as she owed him more than a couple of hours with Tara…if he wanted it.