Posts Tagged 'blog hop'
There are so many blog hops in cyberspace that the Easter bunny would collapse, exhausted, if he tried to hit them all.
Heck, I'm exhausting myself, and I've only done a couple. The latest one I signed on for has questions mighty similar to the last one, although I didn't realize it when I volunteered. For the sake of not putting y'all to sleep, I'll try to answer them differently this time.
This time, fellow Arizonan Connie Cockrell asked me to join in the fun. I met Connie through the online Power Writing Hour group, and she's been an unfailing source of support ever since.
What am I working on?
Perhaps a better question is "What am I NOT working on?" These days, I feel as if I never slow down. I'm in the middle of promo for my March Turquoise Morning Press release, BEAUTY AND THE BALLPLAYER (coming this week—eep), and I'm gearing up for a blog tour for my April TMP release, SLIDING INTO HOME.
I also recently received feedback from my editor on BLIND DATE BRIDE, the first of my "Reality (TV) Bites" stories. I plan to release it independently in June.
How does my work differ from others of its genre?
Ack. Not sure this question can be answered differently. If so, my frazzled brain is unable to make the leap. Instead, let me refer you to this blog hop post.
Why do I write what I do?
Like Huey Lewis, I believe in the power of love. (A few months ago, I waxed poetic about the power of love and laughter while trying to get feedback on new business card designs.) I enjoy knowing that, no matter how much crap they have to go through to get to it, there's a happy ending for each of my characters.
Finally, how does my writing process work?
I think I've said it before, but I'm a definite pantser. Because I work evenings, I tend to write in the early afternoon, before work. I hit Starbucks by noon or 1 p.m. at the latest, but sometimes as early as 11 a.m. if I wake up sooner. I write better at the Bux than I do at my house (fewer distractions in the form of slobbery dogs and demanding cats).
Next up on the list:
Laurie A. Green is a three-time RWA® Golden Heart® finalist and science fiction romance enthusiast who founded the SFR Brigade community of writers, which now totals over 300 members. Her extended family includes her husband, David, four dogs, three cats and several horses, all who reside on a ranch in beautiful New Mexico. When she's not writing, networking, or searching out the perfect cup of Starbucks, she's usually busy exercising her left brain as a military budget director. She blogs at http://www.spacefreighters.blogspot.com.
Debra Jess is Connecticut Yankee transplanted to Central Florida, Debra Jess writes science fiction romance, urban fantasy, and superheroes. She began writing in 2006, combining her love of fairy tales and Star Wars to craft original stories of ordinary people in extraordinary adventures and fantastical creatures in out-of-this world escapades. She blogs at http://debrajess.com.
Kimberly Kincaid writes contemporary romance novels that split the difference between sexy and sweet, taking the traditional idea of boy-meets-girl and infusing it with a sassy magic all her own. She believes in fiery yet flawed characters destined for a crash-course in falling in love– usually the hard way– and injects her trademark humor as well as poignant touches into her writing to create her stories. She doesn't have a blog, so she'll be guest posting right here next week. Her website is http://www.kimberlykincaid.com.
My name is Arlene Hittle, and I like to laugh. I hope my books make other people laugh, too.
The never-ending bundle of energy that is Jamie Raintree recruited me to take part in a blog hop about my writing process. I met Jamie in 2009, when I undertook the NaNoWriMo challenge for the first time. We hit it off, and she's been reading my stories and encouraging me ever since.
Online sprints with Jamie helped me finish my still-unpublished 2010 NaNo manuscript three days early and 3,000 words over the 50K limit. And in 2011, her cheering pushed me to pull a marathon eight-hour shift at Starbucks before work on Nov. 30 to squeak to a NaNo win. (That MS is also still unpublished.)
Let's start hopping!
1) What am I working on?
Actually, this post catches me between projects. I just turned in edits on SLIDING INTO HOME, my April 2014 Turquoise Morning Press Release. I haven't yet begun to write a fourth book in my Love & Baseball series, nor have I decided whether to tackle Mel's brother's story. (Mel was the heroine in DIVA IN THE DUGOUT.)
I've been trying, without much success, to write the last 10K or so to finish the first draft of TROUBLE IN PARADISE, which I want to release this winter, to follow up BLIND DATE BRIDE, which I'm planning to release myself in June.
Mainly, I've been gearing up to promote the two books TMP is releasing this spring: BEAUTY AND THE BALLPLAYER in March and then SLIDING INTO HOME in April.
2) How does my work differ from others of its genre?
Excellent question. All funny contemporaries depend on the author's imagination, sense of humor and voice. The situations I put my heroes and heroines in are different from the circumstances a character in, say, a Kristan Higgins or Tracy Brogan novel would get themselves into. Give all three of us the same waitress heroine and cop hero, and we'd all come up with very different stories.
So I'd say it's my unique perspective that makes my stories different.
3) Why do I write what I do?
Another good question. In its purest sense, the answer is that I have stories to tell, and I want to share them with the world. Characters pop into my head and won't leave me alone until I tell their stories.
Inspiration comes from the darnedest places. For BLIND DATE BRIDE, I was driving somewhere and a radio news report sparked my interest. I wrote a one-act play, which I submitted to my then-local theater company in Logansport, Indiana. That play later became the basis for the opening scene in my novel.
Matt, the hero of BEAUTY AND THE BALLPLAYER, used his buddy Dave's story as a justification for something he did that upset Meg. That reason became DIVA IN THE DUGOUT's storyline. (I wrote BEAUTY first, and when it finaled in the Golden Heart in 2011, I decided I ought to have other stories to go with it. DIVA sold first, and because the action in it happened before Meg & Matt's story anyway, that worked out fine.)
4) How does my writing process work?
I am a pantster all the way. I don't outline and usually only have a vague idea of each character's growth arc from Point A to Point B. I should probably do a bit more advance planning, actually. When I pre-planned my NaNo novel in 2010, I finished three days early with 3,000 extra words. A bit of extra work before I start might make the words flow that much faster.
Then again, maybe not. Since my day job at the Arizona Daily Sun involves copy editing, I do a lot of self-editing as I go along. It used to frustrate me to no end in NaNo word sprints when other folks were throwing down 1,000 words or more and I only had 400. Then again, my 400 tended to need a lot less editing than their 1K, so that's a plus.
I do most of my writing at Starbucks. I got more done before they started offering free WiFi for everybody.
NaNo taught me I CAN buckle down and write a complete 50K story in 30 days—but I don't like to keep up that breakneck pace every day. I'm more of a 1K-a-day girl—unless I'm suffering from writer's block, as I am now. For some reason, Beth and Cody don't want me to finish their story. Time to sit them down for a heart-to-heart chat so I can figure out where it went wrong and how I can get them back on track.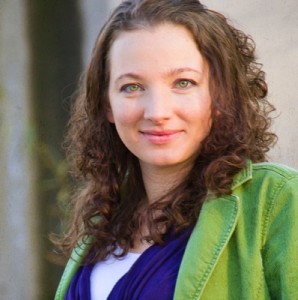 Jamie Raintree writes Romantic Women's Fiction about women searching for truth in life and love. She has completed her first novel and is seeking publication. In the meantime, she posts original fiction online, as well as motivational messages for all the other dreamers out there. She lives in Northern Colorado with her husband and two young daughters. Her website: JamieRaintree.com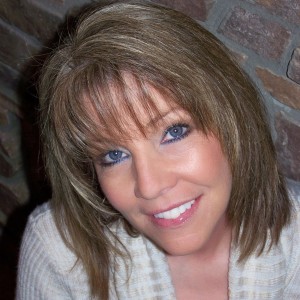 Susan Haught calls the mountains of Arizona home and has lived in Payson most of her adult life. With the majestic Mogollon Rim in the background, Susie never tires of the small-town atmosphere. When she isn't creating quaint towns with captivating characters or wrestling a busy day job, you'll find her tackling an overgrown garden, engrossed in a movie or curled up with a good book—her dogs and a stash of Australian black licorice close at hand. Find her: SusanHaught.com.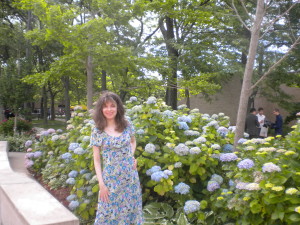 Diana Rose is a Russian native who lives in New York. Her stories transport readers to the fantasy filled worlds where she brings royalty and magical beings to life, with colorful romantic scenes and characters that her imagination creates. She fuels her creativity while reading romantic novels. When Diana is not writing, she enjoys spending her time with her family and friends. Find Diana at The Writer's DreamWorld.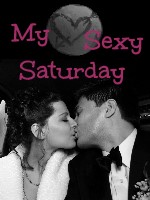 Have you heard about the My Sexy Saturday blog hop? I just did, and it sounded like so much fun I decided to jump right in.
The rules:
Post 7 paragraphs or 7 sentences or 7 words. The choice is yours. It can be from a WIP or something you already have published. Your post should be live by 9 am US Pacific Time on Saturday. Put those lucky 7s to work for you!
For my first stab at My Sexy Saturday, I thought I'd treat you to an excerpt from "Home for the Holidays," a Christmas novella set in small-town Langley, Indiana, in my former neck of the woods.
When singing sensation Cheryl Stanton finds herself back in Langley — against her will — for some much-needed R&R, she runs into old friend Derrick Mullins. Derrick was the one guy she wanted to date in high school — and the only one who was immune to her charms … or so she thought.
In this scene, Derrick, now a paramedic, has come to the scene of the accident that resulted when Cher's mother swerved to avoid a cow standing in the road. (I mentioned this was small-town Indiana, right?) His mind on business, he doesn't recognize Cher right away — a fact that peeves her to no end, even though she is in disguise.
Here's the excerpt:
His eyebrows shot skyward. "After ten years? I don't think so. A lot's changed since then."
"Well, excuse me for not peaking in high school."
A spark lit Derrick's smoldering gray eyes. "Sweetheart, you can trust me when I say I've improved with age."
That look set fire to her very soul, offsetting the chill in the crisp November air. To distract herself from the flash of desire, she lowered her lids and tapped her inner smart-aleck. "You think so, huh? You're not wine or cheese."
That was a line of crap and she knew it. Even in the watery gray early-morning light, he looked just as good now as he had in high school — better, even, if she took into account the broader shoulders and more masculine presence.
He knew it, too, judging by his sly grin. Damn the man. Why couldn't he have developed a paunch … or, better yet, started balding?
A low, sexy laugh rumbled from deep in his throat. "Wine and cheese aren't the only things that get better with age, Cher."
Coming to ebookstores near you in November 2013.
Don't forget to check out the other participants' posts.