Posts Tagged 'Thanksgiving'
Yesterday on Facebook, Katie MacAlister asked her friends/followers what they were thankful for. But she didn't want the standard answers—family, friends, health. She wanted us to share the quirky and offbeat things we're glad to have in our lives.
Some of the answers were hilarious: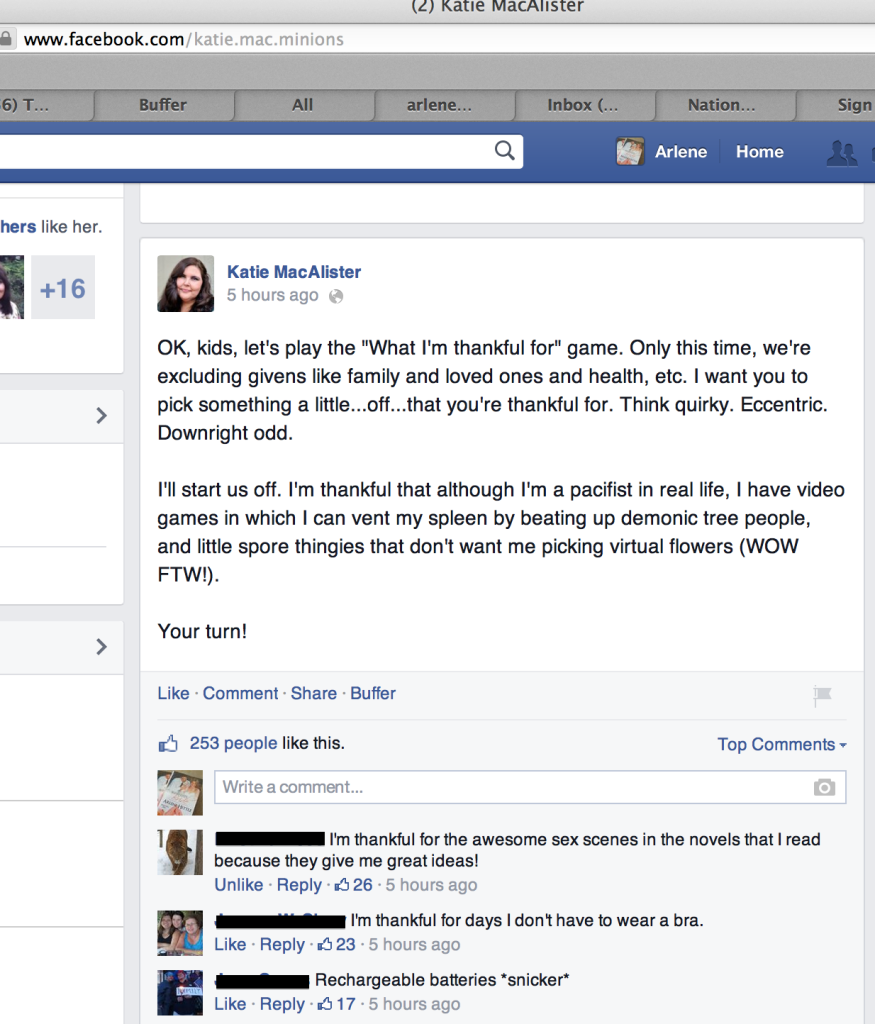 It got me thinking a couple of things:
How would I answer that question?
That would make a great blog post!
So here I am, blogging my answers. (They weren't kidding when they said you can find ideas anywhere…) In no particular order, I'm thankful for:
My Target Red Card. Sure, they got hacked, but who hasn't these days? I just dig the 5% discount on all the cat food, cat litter and Chobani yogurt I pick up at Target on a regular basis. Every cent saved is another cent I can add to the balance of my Starbucks card.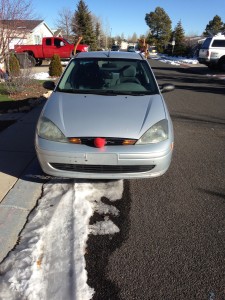 A car that runs—and lets me dress him up for Christmas. No kidding. Focus (or the Silver Streak, as I affectionately call him) is getting up there in years, but he's a great little car. He starts up even on cold days and never objects to the cheery red nose and antlers I love to make him wear during the holidays.
My Keurig machine. I got it ages ago, but was too scared/lazy to figure out how to work it. The Boyfriend got a new apartment and convinced me to let him set it up there. He quickly figured out the setup and just as quickly decided the K cups were too expensive. He sent the lovely machine back up the mountain with me—so now I can have fancy coffee drinks at home. This will save me money at Starbucks, right?
Gourmet pizza. Picazzo's has the best pizza. They make a mean Caesar salad, too. (The dressing…OMG, the garlicky goodness of the dressing… It's seriously the best salad I've ever had.)
A job. (Okay, I cheated. This is a serious one.) The work is only part-time and temporary, but even that is better than nothing. I thought I'd enjoy not having a day job—more time to promote my books, and write and edit new ones. That was only half right. Even though I did spend a lot of time writing/editing/pushing sales, I spent just as much feeling hopeless, worthless and frustrated. Seriously—I've had a regular, full-time job since graduating college in 1994. So when my old boss called me and asked me to come back for a temporary, part-time gig, I jumped at the chance. I started Monday, and it felt great to be back.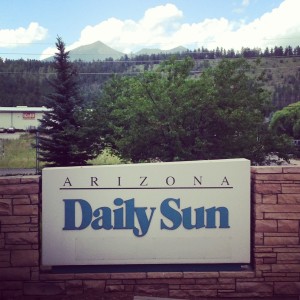 Flagstaff. So what if the weather's cold and residents are frustratingly resistant to welcoming any kind of chain stores or new housing developments? It's still a gorgeous town, and people care about one another. I do wish it had a Trader Joe's, though.
It goes without saying that I'm also thankful for family, friends and…well, my health leaves something to be desired. I need to get back on the "eat well and exercise" bandwagon.
Anybody see which direction it headed?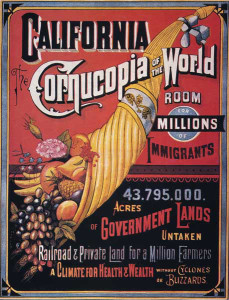 I have so many things to be thankful for in 2013, including discovering this cornucopia photo on Wikimedia Commons. I find old advertisements like this, described as a "propaganda poster to get immigrants to move to California" (circa 1876), fascinating. Did you note how California is "a climate for health and wealth, without CYCLONES or BLIZZARDS"?
Fun, eh? I love to pore through historic ads selling miracle cures or, more recently, claiming smoking is good for you.
Anyway, this is Thanksgiving Day, so I'm here to list the things for which I'm giving thanks. This is a special year for me, being newly published and all.
In no particular order:
— Thanks to the folks at Turquoise Morning Press for taking a chance on DIVA IN THE DUGOUT. It's been amazing working with such a talented group, and I look forward to getting Books 2 (BEAUTY AND THE BALLPLAYER) and 3 (still untitled) out next March and April, respectively.
— Thanks also to those who've helped me ready my first foray into indie publishing, HOME FOR THE HOLIDAYS. (It's not a terribly original title, by the way. There are about 100 pages of them on Amazon … I blame the Christmas carol, which is where I took inspiration for the title.) I couldn't have done it without my talented cover designer, Rogenna Brewer; former coworker and editor Dani Crabtree; and Marie Force's Formatting Fairies.
— Thanks to the Boyfriend for always believing in me, even when I have a tough time believing in myself. He's more excited about my first royalty check than I am … I think he thinks I'll suddenly be flush with cash, while I know better. I'm not going to disabuse him of the notion, though, because he gives me plenty of time to write.
— Thanks to the people who are buying DIVA  and HOME FOR THE HOLIDAYS, reading them and leaving reviews. HFTH just got its first 5-star review on Amazon. Among the highlights:
Short, sweet and punctuated with Ms. Hittle's trademark wit, it's the perfect length for a quick getaway when you can't handle another minute of the holiday rush.
And …
Grab a latte or a hot toddy and relax with Home for the Holidays. You won't be disappointed.
I'll take that high praise any day of the week (and twice on Sundays!).
— Thanks, too, to my fellow authors for their support and commiseration. I don't know where I'd be without the gals from NARWA; my Golden Heart sisters, the Starcatchers; and the LaLaLas. They're always around to bounce ideas off of, cheer me on and listen to me worry. They say writing is a solitary pursuit, and you need a strong support system. Thanks to these folks, I have one. They're all a phone call, text or email away.
— Thanks to my coworkers, who listen to me squeal with excitement (or groan in disappointment) whenever I check DIVA's Amazon sales ranking. Even if they don't really care, they do a good job of faking interest.
— Thanks to my web designer, Larissa, who put together this beautiful website. It's exactly what I wanted, but had no clue how to build for myself.
— Last, but certainly not least, thanks to Starbucks. Their drinks and pastries keep me going. Oh, the pastries … have you tried the new pecan tart yet? Mmmm …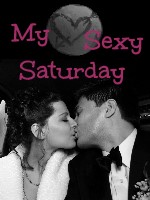 It's Saturday—time for another installment of everyone's favorite blog hop, My Sexy Saturday.
A quick reminder of the rules:
Post 7 paragraphs or 7 sentences or 7 words. The choice is yours. It can be from a WIP or something you already have published. Your post should be live by 9 am US Pacific Time on Saturday. Put those lucky 7s to work for you!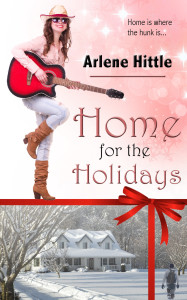 This week, I'm celebrating the release of my holiday novella, HOME FOR THE HOLIDAYS.
The tale of a singing sensation forced to return to her tiny Indiana hometown just in time for Thanksgiving is a little bit sexy, a little bit sweet and a whole lotta hilarious.
Enjoy this sneak peek:
Derrick didn't seem to mind her lapse into brainlessness. He merely chuckled and stepped away to strip off his T-shirt, revealing the muscles she'd been fantasizing about all night. Hair dusted his chest, down to
Oh my. They weren't in high school anymore. This Derrick was all man and finally, all hers. She raised her eyes back to his face too late. He'd caught her looking.
His lips quirked up in amusement. "You looked your fill yet?"
Not trusting her voice, she nodded.
"Good. Now it's my turn."
"What?"
"Strip for me, Sweetness."
HOME FOR THE HOLIDAYS, my indie publishing debut, available Monday at Amazon and Barnes & Noble.