Yesterday on Facebook, Katie MacAlister asked her friends/followers what they were thankful for. But she didn't want the standard answers—family, friends, health. She wanted us to share the quirky and offbeat things we're glad to have in our lives.
Some of the answers were hilarious: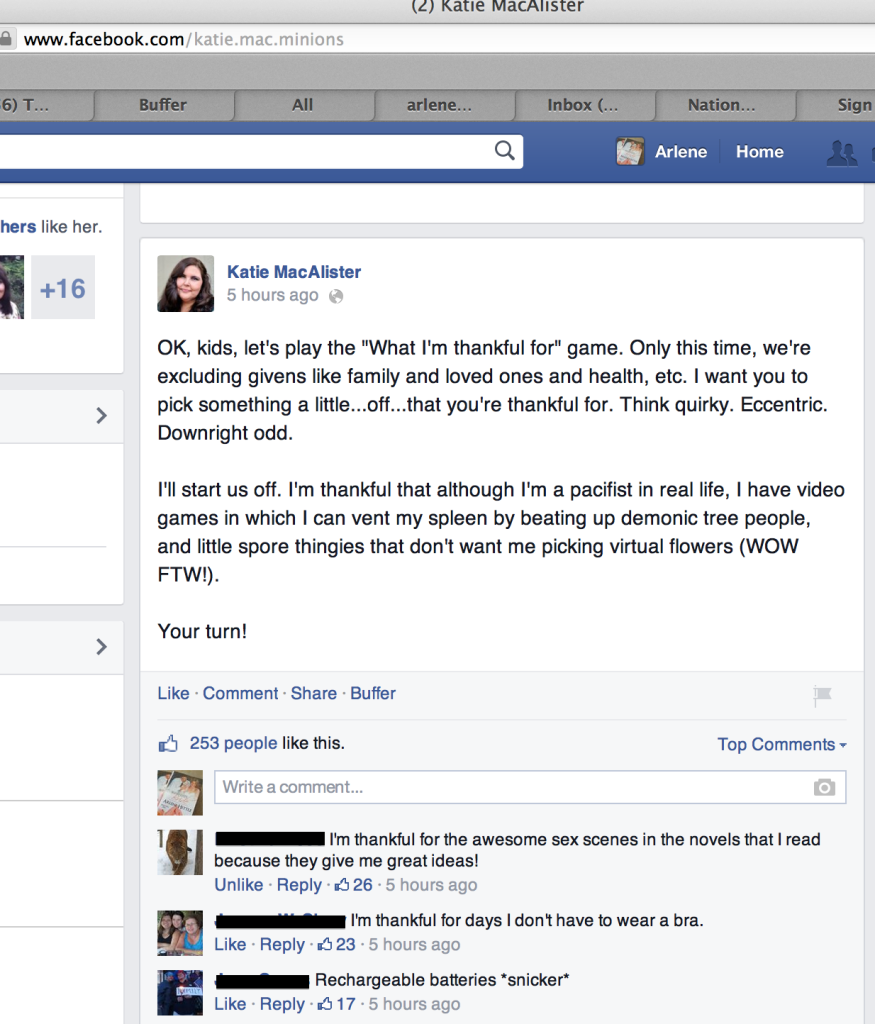 It got me thinking a couple of things:
How would I answer that question?
That would make a great blog post!
So here I am, blogging my answers. (They weren't kidding when they said you can find ideas anywhere…) In no particular order, I'm thankful for:
My Target Red Card. Sure, they got hacked, but who hasn't these days? I just dig the 5% discount on all the cat food, cat litter and Chobani yogurt I pick up at Target on a regular basis. Every cent saved is another cent I can add to the balance of my Starbucks card.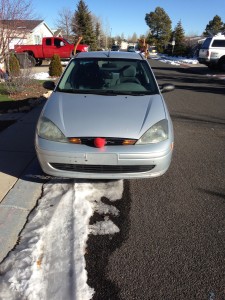 A car that runs—and lets me dress him up for Christmas. No kidding. Focus (or the Silver Streak, as I affectionately call him) is getting up there in years, but he's a great little car. He starts up even on cold days and never objects to the cheery red nose and antlers I love to make him wear during the holidays.
My Keurig machine. I got it ages ago, but was too scared/lazy to figure out how to work it. The Boyfriend got a new apartment and convinced me to let him set it up there. He quickly figured out the setup and just as quickly decided the K cups were too expensive. He sent the lovely machine back up the mountain with me—so now I can have fancy coffee drinks at home. This will save me money at Starbucks, right?
Gourmet pizza. Picazzo's has the best pizza. They make a mean Caesar salad, too. (The dressing…OMG, the garlicky goodness of the dressing… It's seriously the best salad I've ever had.)
A job. (Okay, I cheated. This is a serious one.) The work is only part-time and temporary, but even that is better than nothing. I thought I'd enjoy not having a day job—more time to promote my books, and write and edit new ones. That was only half right. Even though I did spend a lot of time writing/editing/pushing sales, I spent just as much feeling hopeless, worthless and frustrated. Seriously—I've had a regular, full-time job since graduating college in 1994. So when my old boss called me and asked me to come back for a temporary, part-time gig, I jumped at the chance. I started Monday, and it felt great to be back.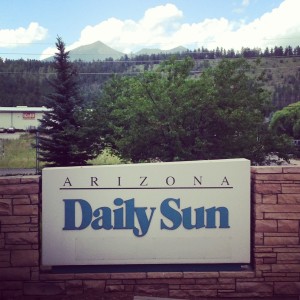 Flagstaff. So what if the weather's cold and residents are frustratingly resistant to welcoming any kind of chain stores or new housing developments? It's still a gorgeous town, and people care about one another. I do wish it had a Trader Joe's, though.
It goes without saying that I'm also thankful for family, friends and…well, my health leaves something to be desired. I need to get back on the "eat well and exercise" bandwagon.
Anybody see which direction it headed?