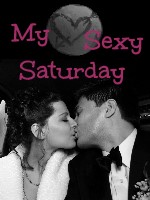 It's Saturday—time for another installment of everyone's favorite blog hop, My Sexy Saturday.
A quick reminder of the rules:
Post 7 paragraphs or 7 sentences or 7 words. The choice is yours. It can be from a WIP or something you already have published. Your post should be live by 9 am US Pacific Time on Saturday. Put those lucky 7s to work for you!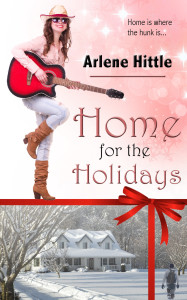 This week, I'm celebrating the release of my holiday novella, HOME FOR THE HOLIDAYS.
The tale of a singing sensation forced to return to her tiny Indiana hometown just in time for Thanksgiving is a little bit sexy, a little bit sweet and a whole lotta hilarious.
Enjoy this sneak peek:
Derrick didn't seem to mind her lapse into brainlessness. He merely chuckled and stepped away to strip off his T-shirt, revealing the muscles she'd been fantasizing about all night. Hair dusted his chest, down to
Oh my. They weren't in high school anymore. This Derrick was all man and finally, all hers. She raised her eyes back to his face too late. He'd caught her looking.
His lips quirked up in amusement. "You looked your fill yet?"
Not trusting her voice, she nodded.
"Good. Now it's my turn."
"What?"
"Strip for me, Sweetness."
HOME FOR THE HOLIDAYS, my indie publishing debut, available Monday at Amazon and Barnes & Noble.