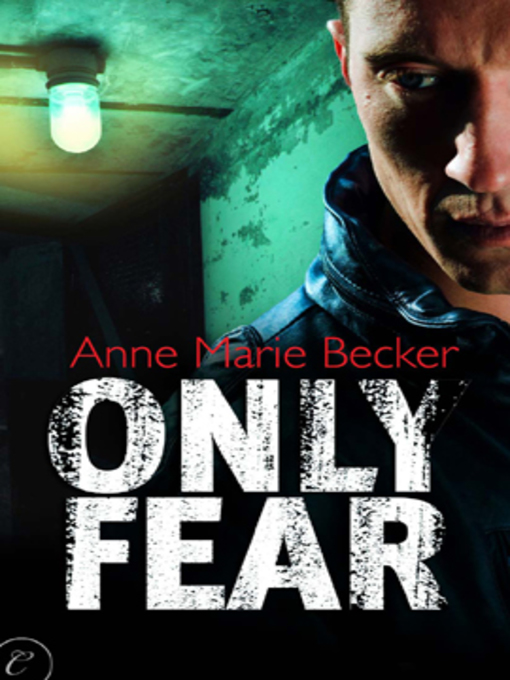 … Not writing it, thank goodness. Although I love watching "Dateline" and other true-crime shows on Investigation Discovery ("Deadly Women," anyone?), I don't think I have the chops to write RS. Keeping that thread of danger running throughout isn't for me.
However, I can enjoy reading romantic suspense, when I'm in a certain mood. (That's the way I am with historicals, too. I love to read them when I'm in the mood.) And I have just the book to put me in that mood: NARWA president Anne Marie Becker's new Carina Press release, "Only Fear."
The blurb:
After a violent incident with a patient leaves scars on both her mind and body, psychiatrist Dr. Maggie Levine craves isolation. A radio talk show host seems to be the perfect profession, a job where she can help people from a distance while staying safe. When a strange caller begins stalking her on the air and murdering people to get her attention, Maggie realizes she can no longer close herself off from the outside world.

A personal security expert, former Secret Service Agent Ethan Townsend is no stranger to tracking down the most violent monsters of society and bringing them to justice. Still, it will take all of Ethan's skills to protect his new assignment, the irresistible Maggie, from a man intent on teaching her the ultimate lesson in fear…
Sounds intriguing, right?
"Only Fear" stands alone, but is the first book in a planned series revolving around the employees of the Society for the Study of the Aberrant Mind (SSAM).
"I was excited to hear that Carina Press would like to work with me on the series I have planned. We've even come up with a name: the Mindhunters," Anne Marie said.
She hopes to have the second book in the series, tentatively titled "Avenging Angel," submitted by the end of September for a summer 2012 release.
You can order "Only Fear" at Amazon, Barnes & Noble or Carina Press.
Connect with Anne Marie:
Twitter: @annemariebecker
Facebook:  AnneMarieBeckerAuthor