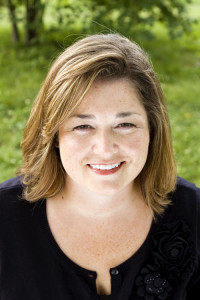 Today, April 15, is, of course, a day many people dread. Tax Day.
Whether you've A) finished your taxes and spent your refund or B) plan to race to the mailbox at 11:59 p.m.,  now's a the perfect time to take a short break and enjoy my first-ever Writer Wednesday post.
I'm kicking off the series with fellow Turquoise Morning Press author Jennifer Anderson, who happens to be well-versed in firsts. Last month, she was the inaugural guest on Maggie Wells/Margaret Etheridge's Monday Mayhem feature.
That was a lot of fun, and I'm glad to have her here. Let's kick off Writer Wednesday with a bang, too.
In her own words, Jennifer is a ref, chauffer, master chef and booboo kisser. When she's not wielding her super mom powers, she likes to weave sentences together and offer a little escape to her readers. You can usually find her sitting in the dark in front of her computer, falling in love with her characters. Send chocolate!
Her most recent release, Finding You, is new adult fiction. The blurb: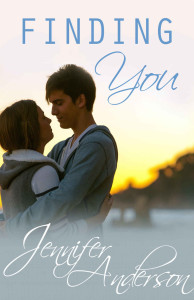 Jessica Crispin sets out to find her mom but discovers more than she planned.
A long-lost grandfather dies, leaving Jessica Crispin a sizable inheritance. The only catch? She has to find her mom, whom she hasn't seen since she was two, and she only has thirty days to do it.
Enlisting her best friend Violet, Jessica sets out on a road trip determined to solve a mystery fed by deceit and misinformation from people she thought she could trust.
On the way, she meets Jackson, whose kindness and sexy pale blue eyes make her wish he would come along for the ride.
Clues from her mother lead her far from home and to a secret Jessica never imagined. And as the deadline looms, Jessica must make peace with the ghosts of her past and risk dreaming of a future pursuing her secret passion with Jackson by her side.
Jennifer took time out to answer a few "This or That"-style questions—and I discovered that in a lot of ways, we're complete opposites.
Preferred breakfast: Sweet or savory? While I love a good donut, my diabetes keeps me from enjoying these so I settle for eggs. Not my fave.
Big purse or barely there bag? Big purse. I have 3 kids and while only the youngest really needs items when we go out, I am usually the keeper of all electronics and even my husband's keys. Why fight it!
Your favorite writing spot: Home office or favorite coffee shop? I don't get to make it out a lot to just write without a horde of kids with me, but I do aspire to do this once a year. Instead, I find comfort in my bedroom sitting in a glider and using a TV tray as my computer base.
Night owl or early bird? Unfortunately, a little bit of both.
Iron Man or Captain America? Ooo, that's tough. But I think if you held a gun to my head, I'd say Captain America, or at least the current version!
Are you a city dweller or rural gal? More a rural gal. I don't really like the country, or being in the country, but I like the idea of nature. I'm scared of anything that crawls. But I currently live along a river where I'm sure there is a snake (eek) sitting in my yard waiting for me to find him. I may not participate much in the outdoor stuff, I do enjoy the view!
Another way Jennifer and I are nothing alike? When it comes to promo, she has it all together — she even has a book trailer! You can find it here: https://www.youtube.com/watch?v=YY1ttbkhMGA.
Want to read Finding You? Get it here: IBOOKS | AMAZON | BARNES & NOBLE | KOBO 
You can check out Jennifer's other Turquoise Morning Press books here: http://www.turquoisemorningpressbookstore.com/collections/jennifer-anderson
Find her online at http://jenandersonauthor.com/ on Twitter (@JenniA8677) and on Facebook.
Join the discussion: Weigh in with your answer to one of the questions.