Posts Tagged 'Turquoise Morning Press'
It's Saturday! And, for most folks, it's the start of a long weekend.
My weekend started Friday, and I have to work Sunday. However, I plan to enjoy my Monday off. I'm also taking Wednesday off so I can road-trip to Phoenix to see Kristan Higgins. In addition to being a motivating speaker (click for her 2013 RWA keynote speech that brought me to tears), Kristan is one of my favorite writers. So when I heard she was going to be at Changing Hands Bookstore on Sept. 9, I had to figure out how to make the trip on what would usually be a work night.
Of course, Saturday means it's time for My Sexy Saturday — and with it being a long weekend, you have more time to enjoy perusing all the snippets.

This week's theme:
We know that lovers have a special language that only two of them share. The hidden looks, the longing gaze, the love shining in their eyes all accompanied by those sexy, sexy words. Sometimes, they are whispered, sometimes spoken aloud and occasionally shouted from rooftops. Authors are very good at those sexy conversations. We love sexy and it's always so fun to share.
If you don't mind, I'm going to share one more excerpt from BEAUTY AND THE BALLPLAYER, which is included in Turquoise Morning Press' UNFORGETTABLE HEROES II boxed set. The 13-book collection is only 99 cents through Labor Day, and then it'll be available at its regular price of $6.99. (That's still a bargain for 13 stories, if you ask me…)
Back to my snippet. In this scene, Dave and a couple of his teammates are at the local bar when Meg and her friend walk in and invite themselves to play pool. After the game, Meg and Matt start chatting … er, flirting … She has just finished accusing his friend of distracting the competition, to which Matt replies that he can vouch that "Dex" has a good heart.
***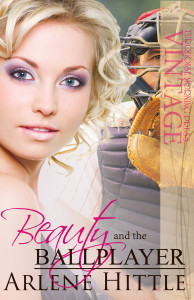 "Dave said something similar about you." Meg wasn't going to share why Dave had said it. Matt didn't need to know she'd been checking out his butt.
Her sudden silence didn't keep Matt from raising an eyebrow in inquiry. "Oh?"
"He said you're a great guy."
Matt chuckled. "He's right, you know. I am a great guy."
"Oh yeah? If you're such a fantastic catch, why hasn't some other girl reeled you in?" Immediately, she wished she hadn't offered such a quick comeback. What was it about this guy that made her speak first and think later?
But Matt didn't look offended; he was merely amused. "Maybe because no one has dangled the right bait."
Meg opened her mouth to reply and then clamped it shut. She wasn't going to ask what bait he was waiting for, because that would imply she cared. And since she wasn't in the market for a new man—great kisser or not—she didn't.
***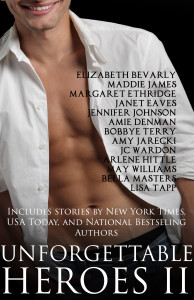 And if you believe the lies Meg's telling herself, well … you don't, do you?
BEAUTY AND THE BALLPLAYER is part of Turquoise Morning Press' UNFORGETTABLE HEROES II boxed set, available now. For the bargain price of 99 cents, 13 national bestselling and award-winning authors deliver romance fiction featuring incredible, unforgettable romance heroes. This set runs the gamut from contemporary to historical romance, sweet romance to erotic, suspense to paranormal, and includes baseball players, cowboys, Celtic warriors, and more….
Find it: AMAZON | IBOOKS | BARNES & NOBLE | KOBO | SMASHWORDS | ALL ROMANCE eBOOKS