It's Saturday — and you know what that means. Time for the My Sexy Saturday blog hop.
I'm in a bit better headspace to pick a sexy scene now than I was a few hours ago. Then, I'd just discovered that when you Google "Arlene Hittle Author," the first link that comes up (purportedly to my site) misdirects people to some spam site hawking cheap NFL jerseys. I'm still trying to get the mess straightened out, so until then, type "arlenehittle.com" into your browser instead.
This week's My Sexy Saturday theme is "a sexy Valentine."

Umm … I don't think ANY of my books has a Valentine's Day-specific scene. Most of the action happens in summer and fall. BEAUTY AND THE BALLPLAYER is set in March, after the big V-day. And my novella, HOME FOR THE HOLIDAYS, happens in winter, covering the few weeks between Thanksgiving and Christmas.
Luckily, I have an out:
" …Share all those sexy moments that you have between your characters even if your story doesn't exactly fit the theme this week…remember every relationship is important!"
That I can do!
Let's go with a moment from my upcoming March release, BREAKING ALL THE RULES. BREAKING is the story of a by-the-book health care administrator who finds herself in need of a Klingon interpreter. Of course, the main candidate for the job is a sexy man who's never met a rule he didn't want to break. In this scene …
Enjoy!
***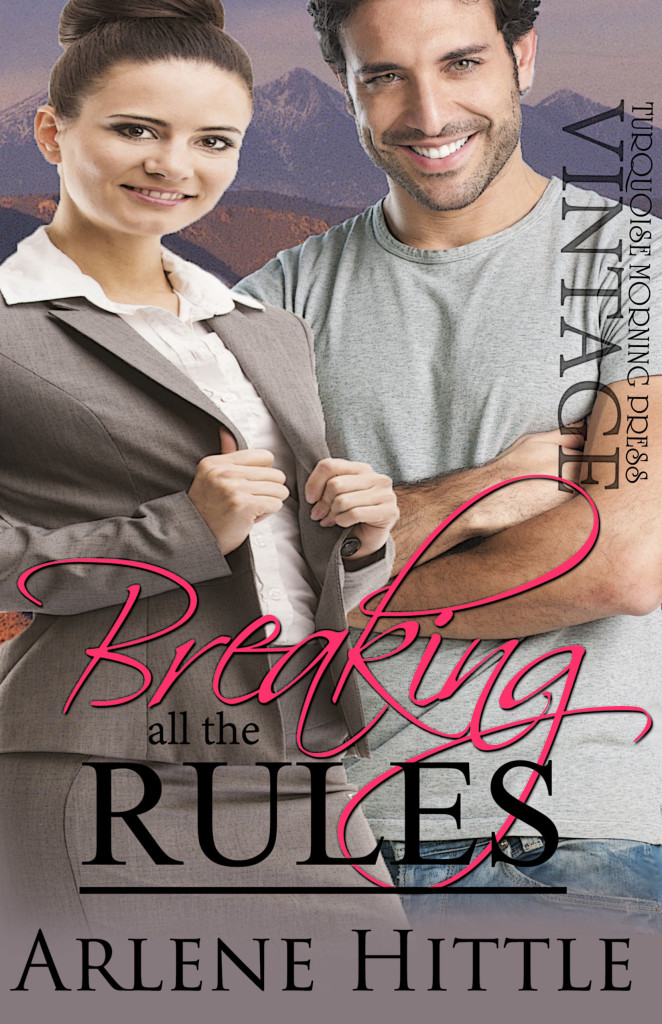 He pressed his lips together and suppressed a sudden urge to kiss her senseless. One of them had to maintain a certain sense of decorum—and apparently tonight, he'd have to appoint himself to the task.
That'll be a switch.
He tapped two fingers against each knee. Every strike reinforced the message: This is your boss, dumbass. The woman who signs your paycheck.
Okay then. Time to change the subject. Unfortunately, his mouth had other ideas. "What happened to by-the-book Allyson?"
She pouted. "You don't like the new me?"
"It's not that." He gulped again. Maybe air would magically restart the flow of blood to his brain. "I think maybe I like the new you a little too much."
That scared her. He saw the moment old stuffy Allyson regained the upper hand. She turned back to the mirror and began taming her hair. With every pin that went in, she stood straighter, stiffer—more like herself.