I've been doing well to remember My Sexy Saturday every couple of weeks. However, now that I'm finally settled in (ha!) to my new place, maybe I'll get back in the habit.
Have I mentioned how much moving sucks?
Anyway — let's move on to the sexy stuff, because that's a lot more fun than unpacking boxes and trying to find new homes for all the stuff I probably should have left behind.

This week's sexy seven paragraphs is from JUST RIGHT, my grown-up Goldilocks tale starring Callie Golding and three contractor brothers by the name of Behr.
Not coincidentally, JUST RIGHT is set for re-release in Turquoise Morning Press' "And They Lived Happily Ever After" boxed set May 26. It's been available as a standalone since early April, but now it's coming out with its brethren in a beautiful collection of modern fairy tales.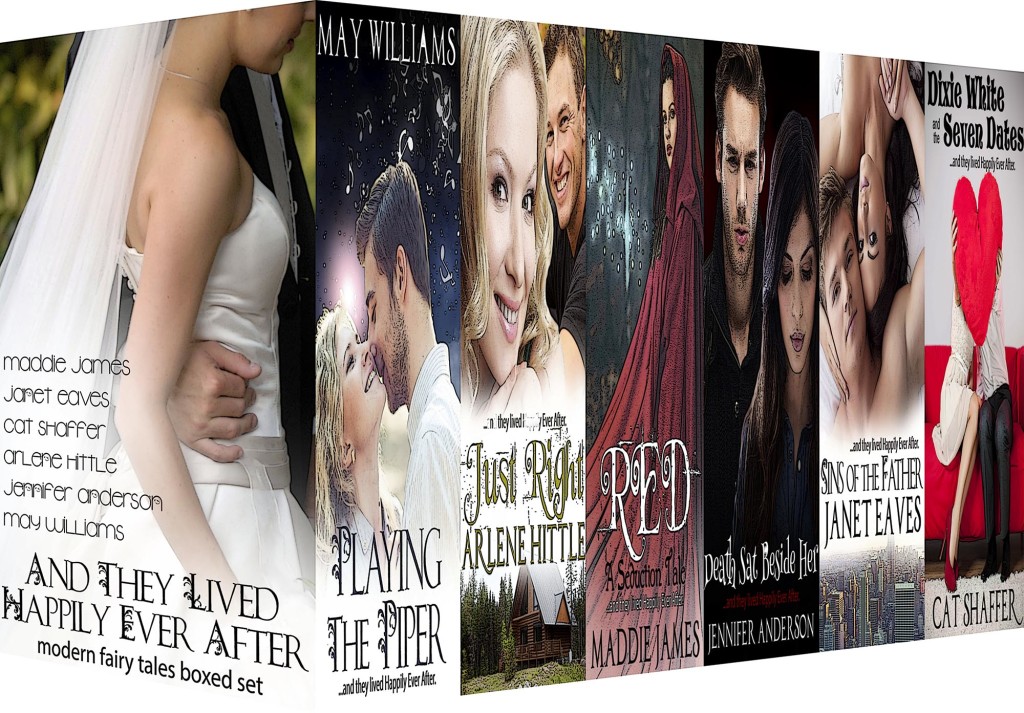 Beside him, Callie's breath caught. "Oh, Ty! It's gorgeous."
"Nature at its finest," he agreed. Except he wasn't looking at the scenery. He focused on the woman at his side. Perfection. She was everything he wanted—fun-loving, fierce, humorous, handy.
Out of your league.
As if Callie could read his thoughts and wanted to prove him wrong, her head turned and her chin lifted. Her lips parted.
Ty would have to be a fool to ignore the clear invitation—and Will Behr hadn't raised a fool. He angled his head to capture her lips. At the same time, he settled his hands on her hips. She willingly melted into him, her kiss both sweet and hot.
He groaned and pulled her closer still. Their tongues warred, battling for control, until Ty was dizzy from wanting her. Afraid he'd do something unmanly, like fall on his ass, he eased away. "Ah, Callie."
Laughter danced in her eyes. "I know I wasn't doing it wrong."
JUST RIGHT is available now at Turquoise Morning Press, Amazon, Barnes & Noble, Kobo, iTunes, All Romance eBooks and Smashwords. Or add it to your TBR list on Goodreads. And starting May 26, get all six of TMPress' modern fairy tales for one low price.