Happy Saturday! I try not to get political here—not because I have no opinions about what's going on in the world but because I write to entertain readers, not preach my worldview. No doubt, readers could care less how I feel about gun control, Confederate flag-waving—or any flag-waving, for that matter—and same-sex unions.
However, I can't let the Supreme Court's ruling on gay marriage go unremarked. Love is love. Period. And on Friday, love won.
Thanks, SCOTUS, for joining the new millennium. I'm proud that, in the words of President Obama, the court's ruling has "made our union is a little more perfect."
"This decision affirms what millions of Americans already believe in their hearts," Obama said. "When all Americans are treated as equal, we are all more free."
In honor of the court's decision, I'm sharing a snippet from BEAUTY AND THE BALLPLAYER for My Sexy Saturday this week. Matt Thatcher, the hero of BEAUTY, has a brother who happens to be gay. (He's also a stylist, which a few judges dinged me for when BEAUTY was making the contest rounds. Too stereotypical, they said…but in my mind, at least, Stan is a well-rounded guy. If I didn't convey that…well, that's on me.)
In this scene, it's the morning after Matt and Meg have sex for the first time. Matt, in the heat of the moment, told her it didn't matter that she was pregnant…but now he's having second thoughts. In a panic, he calls his brother Stan, who already knew Meg's secret because she'd told him in the stylist's chair.  Stan, ever a straight-shooter, wastes no time laying into Matt: "Oh God. Tell me you didn't feed her some line so you could sleep with her."
Happy reading!
***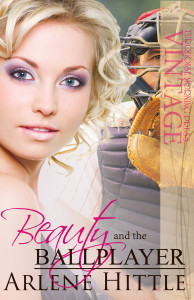 Stan's reaction stunned him into silence. That's exactly what he'd done, even if he hadn't been conscious of it at the time. When he rediscovered his voice, he asked, "Why would that be so terrible?"
"That girl needs a man with staying power you have yet to demonstrate."
Stan's accusation hit him with the power of a 105 mph fastball, and Matt sank to the floor again. His butt hit the carpet with a soft "thunk." His brother was right. These days, his relationships lasted no longer than Greg's.
"Please tell me you're still in the same room with her. Meg'll feel abandoned all over again if you're not there when she wakes up."
Odd that Stan was more concerned about Meg than his own flesh and blood. "Are you forgetting who you're related to? I'm your brother."
Stan's silence spoke volumes. Wondering how he managed to convey such strong disapproval without saying a word, Matt sighed. "I'm in the hallway outside the room. Does that count?"
"Barely." Stan sniffed. "I suggest you get back in there, pronto."