Please allow me to present my newest book baby, Sliding into Home
Ta-da!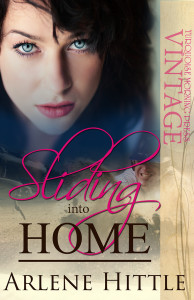 This is Book 3 in my All Is Fair In Love and Baseball series, and it tackles Arizona Condors first baseman Greg Bartlesby's story. (You knew there had to be a good reason for his run-in with the law in Diva in the Dugout, right? Here's where you find out why he acts the way he does.)
The blurb:
Will a sexy attorney help the Condors' rebel first baseman outrun his father's shadow—or merely strip him of his illusions?
More than anything, Arizona Condors first baseman Greg Bartlesby wants to make his own name in the big leagues. Too bad being the son of MLB legend Jake "Big Man" Bartlesby makes that impossible. Even worse? His attempts to differentiate himself from his old man more often land him in legal trouble. His latest brush with the law brings him in contact with an attorney he's met before—as a dancer at the club where he was arrested…for protecting her.
Jenn Simpson isn't a stripper—not that she can convince her bonehead client her twin is the one doing the dancing. When Greg offers her sister a job at his father's Foundation, Jenn is the one who accepts, at her sister's urging. She soon discovers she likes the work—and her new boss. As she and Greg forge a friendship and more, she knows it's time to convince him she's not who he thinks. But when his father's hospitalization compels Greg to fast-track his leap to the majors by capitalizing on Big Jake's fame, it might be too late for her to expunge the record.
Here's one of my favorite passages, from near the beginning of the book: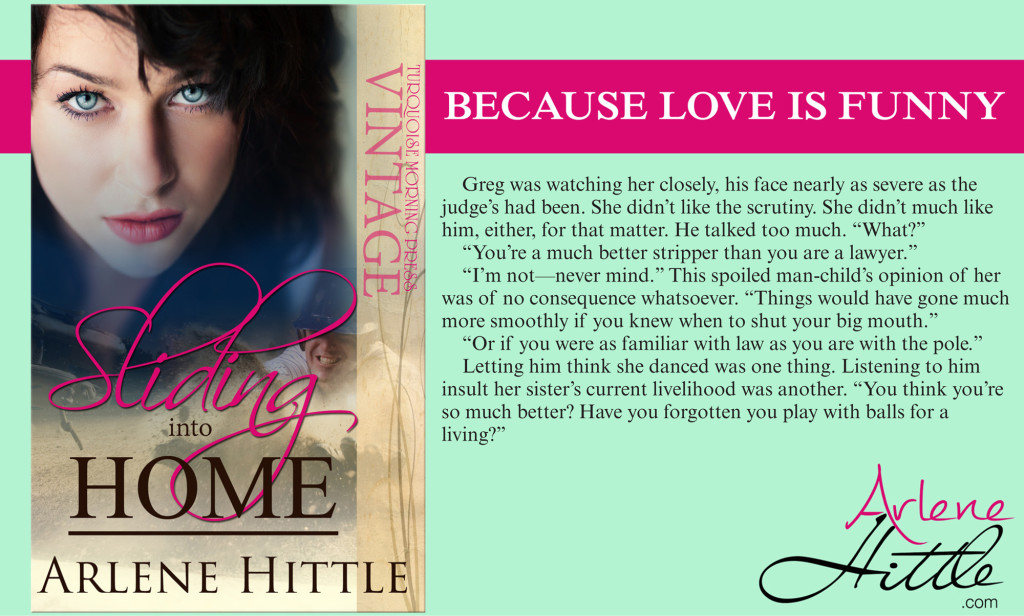 It came out yesterday and you can find it at your favorite e-retailer.
iTunes: Sliding Into Home – Arlene Hittle
Happy reading!