Archive for the 'Stories' Category
Er … don't get the wrong idea. There's only one Wild Boy, actually.
I just couldn't resist the chance to misappropriate another '80s song title for a blog post. (Like The Escape Club, I'm  living in the '80s— just not headed for the '90s. We're smack-dab in the middle of 2013. Yikes. How did that happen?)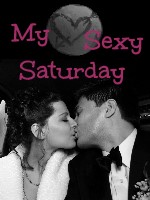 It's Saturday again, and I'm sure you haven't stopped by my blog to listen to me wax nostalgic for '80s music. You're here to check out this week's My Sexy Saturday offering, right?
The rules, for those of you playing for the first time:
Post 7 paragraphs or 7 sentences or 7 words. The choice is yours. It can be from a WIP or something you already have published. Your post should be live by 9 am US Pacific Time on Saturday. Put those lucky 7s to work for you!
A while back, I treated you to seven paragraphs of deleted material from DIVA IN THE DUGOUT. With DIVA coming out in less than a month*, I thought I'd give you another seven deleted paragraphs, this time from Dave's point of view—hence the Wild Boy in the title.
Five years ago, when he and Mel first met, Dave was as wild as they come. Now, his challenge is to shed that bad boy image once and for all and step into the toughest role of his life: Fatherhood.
Keep in mind, this is from the first chapter that I decided was really a prologue before ruthlessly slashing it from the finished manuscript. (A hero and heroine both behaving badly made neither look sympathetic.)
***
Arizona Condors shortstop Dave Reynolds cocked his head as he considered the perky blonde's question. He was always up for a little off-the-field action.
"What do you have?"
Her smile widened as she brushed her breasts against his chest again. God, she was beautiful. The short, spiky haircut emphasized her green eyes and full, pouty lips — classic beauty queen looks some women would kill for. "You mean I'm not enough?"
When she seemed ready to pull away, Dave held her fast. Hard nipples contrasted with soft, full tits. The concierge at his team's hotel had said the locals were friendly, but this woman's greeting went beyond friendly. She'd plopped into his lap and kissed him "hello." Now she wanted to party.
The party in his pants was already in full swing, due in large part to her enthusiasm. Not that he was surprised. Women loved athletes, and he took full advantage of the Condors' road trips to get his share of tail.  It wasn't usually quite this easy, though. Apparently everything — including desire — was bigger in Texas.
"You never answered my question." The blonde watched him expectantly.
He noted the freckles dusting her nose. Despite her objection to being called young, she couldn't be much more than 18 years old. But at 24, it wasn't like he was over the hill. And if this barely legal Texas babe wanted to party, who was he to say no?
Dave swallowed again. "I think you'll be more than enough."
DIVA IN THE DUGOUT, coming from Turquoise Morning Press the week of Oct. 15. (*Scene not included.)