Archive for the 'Stories' Category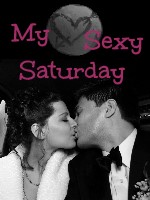 It's Saturday again. You know what that means — My Sexy Saturday time. I totally forgot to take part last week … but I hope that's the exception rather than the rule.
The idea is simple:
Post 7 paragraphs or 7 sentences or 7 words. The choice is yours. It can be from a WIP or something you already have published. Your post should be live by 9 am US Pacific Time on Saturday. Put those lucky 7s to work for you!
In honor of receiving the cover for "Blind Date Bride," this week's My Sexy Saturday entry is from that story.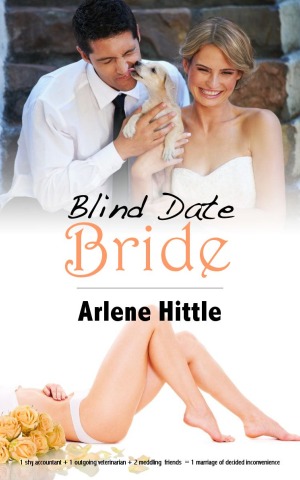 A little about "Blind Date Bride":
The last thing Kari Parker wants in her life is another man — especially one as tall as a Windy City high rise. Yet when her best friend enters her in Romance TV's "Get a Love Life" contest, that's what she gets. Sparks fly between Kari andher bogus groom, and as she and Damien share close quarters, intimate meals and — gulp — his bed, Kari doesn't stand a chance of resisting his considerable charms. But building a real future out of their sham marriage will be tougher than baking a wedding cake from scratch … with no flour … in a broken oven.
The setup for these seven paragraphs: Their blind-date wedding now a bad memory, Kari and Damien have ditched the reception in favor of getting to know one another over coffee (at the nearest Starbucks, of course!). Kari's having trouble concentrating on Damien's words over the attraction she doesn't want to feel for her bogus husband.
* * *
Damien's eyebrows shot up. "You didn't seem all that shy when you were kissing me."
Oh, god. There was that directness again. Kari bit her lip. How could she handle a man who said exactly what he meant? "Call that an aberration."
Damien shook his head. "I don't think so."
"Trust me. I don't normally act like that."
He leaned across the table, and for a second she thought he'd kiss her again. Her lips parted in anticipation. But he merely turned her hand over, palm up, and ran his thumb over the skin at the base of her fingers. She watched it move back and forth, fast then slow, fascinated by the friction-generated heat.
His eyes never left hers, so she saw the instant his desire flickered back to life. Her thighs grew damp as her body answered Damien's call.
The dampness provided a rude wake-up call. Kari clamped her knees together as she jerked her hand out of his grasp, ruthlessly reminding herself how badly her last run-in with lust at first sight had ended.
"Blind Date Bride" coming to e-bookstores everywhere in late 2014.
Check out the other entries in the My Sexy Saturday blog hop here.