Just in time for the World Series, which will showcase my beloved Chicago Cubs for the first time since 1945, I present the fifth book in my All's Fair in Love & Baseball series …
STEALING THE SOUTHPAW.
Readers met Luis Castillo for the first time in BEAUTY AND THE BALLPLAYER, when he was the rookie pitcher giving catcher Matt Thatcher fits. He had a slightly larger role in SLIDING INTO HOME, when he was Greg's pitcher in the big Home Run Derby Greg and Jenn organized for charity. Now, finally, Luis has the chance to tell his own story. It's a good one, I promise.
Here's SOUTHPAW's back cover blurb: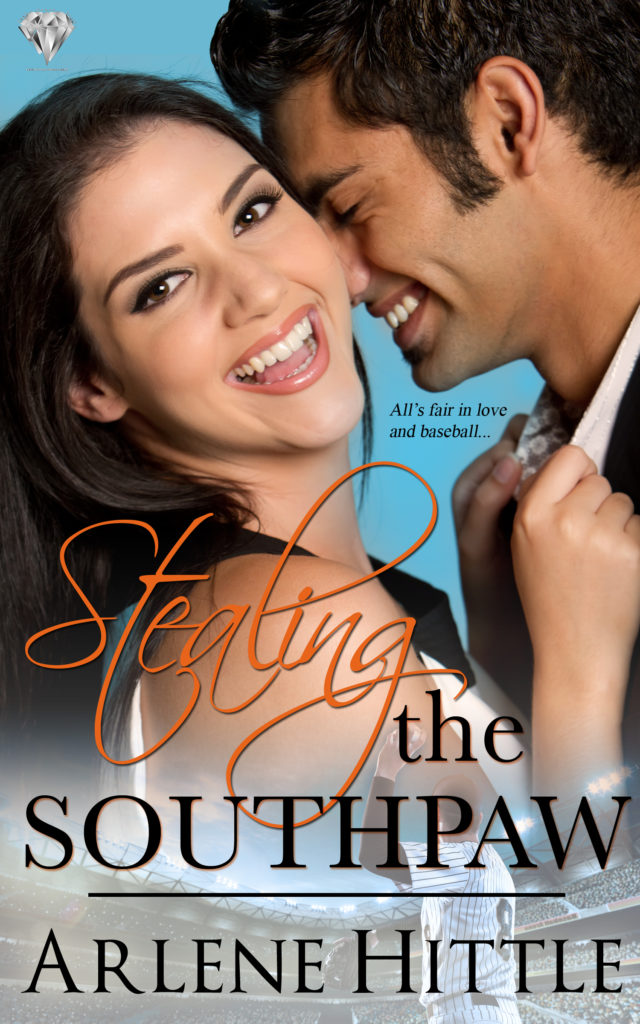 A potentially career-ending injury sends Arizona Condors pitcher Luis Castillo home to Miami to rehab and recuperate. He hasn't even unpacked the rental car when he runs into his ex-best friend's kid sister. She's not a kid anymore, but she remains the main reason he ran as far and fast as he could six years ago. A successful college baseball career and two good years on the mound with the Condors did nothing to change what they did, or help him forget its consequences. He doesn't deserve Randi's warm welcome—and she sure as hell shouldn't still look at him that way.
Miranda Vega sets out to convince Luis to take a chance on their relationship, which came to a premature end the night her brother found his baby sister in the arms of his best friend. The discovery sent Ricky into a vehicle, a near-head-on collision and ultimately a wheelchair. To get the boy—now man—she started crushing on at puberty and still loves today to believe Ricky's accident wasn't his fault, Randi needs a game plan. With any luck, she, Ricky and a Little League team in serious need of coaching will be able to notch the win.
Even with a bum left arm, Luis is a skilled opponent, adept at getting in his own way. But Randi grew up stubborn. And this time, she's playing for keeps.
STEALING THE SOUTHPAW is $2.99 in e-book and $9.99 in paperback. It's already available for preorder, and it'll be live Oct. 25. Find it at your favorite retailer.
AMAZON | NOOK | KOBO | iBOOKS | BOOKS2READ | PAPERBACK | GOODREADS