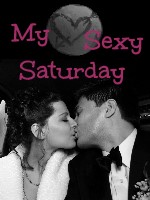 Hi, all. It's been a while since I've jumped in with a My Sexy Saturday post. But with BEAUTY AND THE BALLPLAYER set to release in mid-March and SLIDING INTO HOME in mid-April , it's high time I get back in the habit.
Blog hops like this are a fun way to share info about a new release, don't you think?
A quick refresher on the rules:
Post 7 paragraphs or 7 sentences or 7 words ONLY. The choice is yours. It can be from a WIP or something you already have published. Your post should be live by 9 am US Pacific Time on Saturday. Put those lucky 7s to work for you!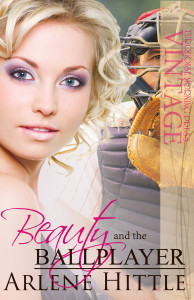 BEAUTY is my newest release, but it's far from a new story. It's the manuscript secured me my first (and only) RWA Golden Heart finalist title, way back in 2011. (Wow 2011 seems like forever ago …) It's the second book in my Love & Baseball series, and the only one set in my adopted hometown of Flagstaff. The Arizona Condors are in Flagstaff for spring training. Matt, the team's catcher, is feeling every one of his 28 years now that the manager has added a rookie catcher to the roster.
Here are seven paragraphs from the opening scene, in which Meg, who just that morning discovered she's pregnant, and Matt meet in a bar. What's a pregnant woman doing in a bar, you ask? Drinking 7-UP and commiserating with her coworkers, all of them glad they're still employed after a fresh round of layoffs at the ad agency where she works.
Hard to say which of them is having a worse day, eh?
***
After enduring his appraisal, Meg had no qualms about completing one of her own. She slid her gaze from the tuft of thick, chestnut hair poking through the back of his burgundy-and-white cap downward, over his golden-brown eyes, straight nose and smiling mouth. She took in his toned arms, broad chest, tree-trunk thighs and—oh my.
Perhaps he had good reason for his arrogance. She jerked her eyes back to his face. After they'd mentally stripped each other, it didn't feel right to not know the man's name. She extended her hand. "I'm Meg."
He eyed her outstretched hand and his lips lifted again. She grinned back as she rescinded her offer. He was right. They already knew each other too well for a mere handshake.
Awareness jolted through Meg when he rested a hand on her knee. "Matt."
"Well, Matt, I'd like to say it's nice to meet you, but I can't say that to the guy who took my table." She shifted ever so slightly, hoping to break the strange hold he had over her.
Matt chuckled. "Would it help if I told you I've had one hell of a day?"
BEAUTY AND THE BALLPLAYER, coming from Turquoise Morning Press in March 2014.