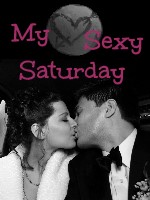 Can you feel the excitement? I sure can.
My debut romance, DIVA IN THE DUGOUT, will be up for sale at Turquoise Morning Press this week. To celebrate, this week's My Sexy Saturday seven are from that story. (Yes, this time I'm using a snippet from the actual book, not something I cut.)
This moment comes at the end of a long, emotionally charged day, the day Dave and his daughter meet for the first time, under mamma Melinda's watchful—and slightly green—eye. Mel's having trouble reconciling how enamored Tara is with all things "Daddy," in part because she, too, is still attracted to the man.
When Tara demands that Dave be the one to put her to bed and read her a bedtime story, Mel can't resist peeking in. Touched by the sight of father and daughter together at last, her emotions are churning when she sits down on the couch with Dave.
***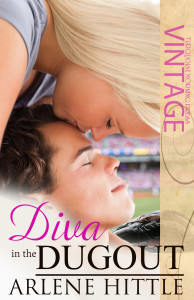 When he reached out to brush her hair off her face, Mel reared back. "What do you think you're doing?"
Dave's grin flickered on in full force, and something else melted inside her. "Renewing our acquaintance."
There had to be something wrong with that idea, but Mel suddenly couldn't think what. She leaned into him, her lips parted, already begging for a kiss.
His lips settled over hers and his tongue swept into her mouth. Her senses swirled with the touch of his tongue until she barely noticed he was repositioning her onto his lap.
Mel's body remembered. Her nipples puckered and her panties grew damp in response to the erection nudging through two layers of denim. Dave deepened the kiss. His hands settled on her hips, bringing the most intimate part of her more firmly in contact with him.
Caught up in old memories and new sensations, she didn't object when he eased her back against the arm of the couch and started fumbling with the button on her shorts. She wasn't thinking of Tara, just upstairs, or the fact that Luanne would arrive any minute.
She wanted—no, needed—this. Sex. With Muscles. She hadn't had intimate relations with anyone since…since a disastrous reunion attempt with Bud when Tara was nine months old.
DIVA IN THE DUGOUT, out this week!